Lords know she's tried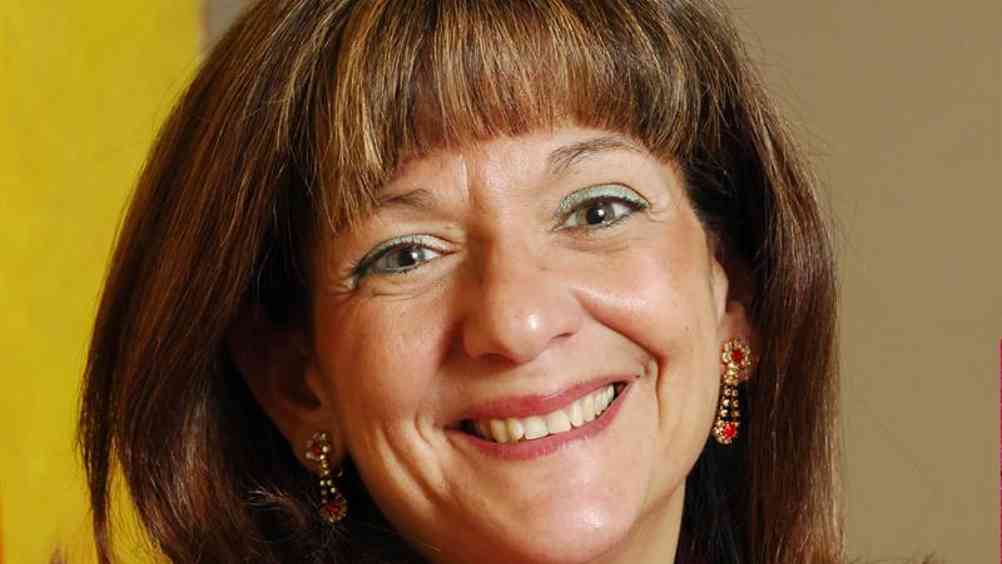 Political campaigner Ros Altmann uses her peerage to bring pensions and women's issues to the forefront
When HR magazine catches up with Ros Altmann in February it's in hushed tones. She's pacing – it becomes apparent during our phone call – the corridors of the House of Lords, listening out for EU-related updates.
Halfway through our chat she suddenly asks if we can reconvene in half an hour. Once back she explains she had to duck into the PM's statement on what happened at the EU summit. "It was quite important," she says apologetically, with not a little understatement.
It's a snapshot into what for Altmann must be a typical day of keeping a scrutinising eye on politics. Starting life in the City as an investment manager, then taking the helm at Saga, Altmann is known for her tireless campaigning – most notably around pensions and older workers – but also the economy more generally and most recently the social care system. Her campaigning saw her named one of HR's Most Influential Thinkers in the 2016 list.
She was appointed the coalition government's business champion for older workers in 2014, and then, along with being made a peer of the House of Lords, David Cameron's pensions minister in 2015. She resigned from this post in July 2016. Once a Labour supporter, but falling out with the party over its pensions policies, Altmann has described her work as politically independent – "championing... people".
So the political freedom afforded by the peerage seems to be suiting her. "I've been spending a lot of time getting to know the House of Lords," she says. "As a minister you don't really get to know it, you just get wheeled in and out to do the things you're told to. Once you're free you have an opportunity to participate in a much broader range of areas and meet a broader range of people. It's a release."
Altmann is particularly enjoying the freedom to speak out on the issue that prompted her resignation – "the injustice faced by women when it comes to pensions, state and private".
Particularly concerning is that discriminatory legislation is still coming through, she feels. "The latest example I found absolutely shocking is child benefits," Altmann says. She explains that the government's new rules on households earning more than a certain amount being ineligible for child benefit also mean that stay-at-home parents (typically women) aren't being logged for NI credits towards their pension. The only workaround is for the carer to claim a child benefit they know they won't get, which no-one knows about.
Another pension gap disproportionately affecting women – but also in need of addressing in relation to the gig economy – is the threshold for auto-enrolment.
"At the moment if you earn less than £10,000 a year you don't get anything from your employer," she says. "If you have two jobs, earning £8,000, you don't get anything; a lot of women are in that category. We need to bring that down a level and it should be automatic that employers provide pensions for everyone who wants them."
A strong advocate of auto-enrolment, Altmann is concerned pensions are being "sidelined" by other savings vehicles such as the Lifetime ISA (LISA), announced in last year's Budget. "The Treasury produced an infographic recently that talks about all the different sorts of ISAs – it even mentions premium bonds – but it doesn't mention the word pension," she says. "It's staggering. No financial adviser could get away with producing material for clients that told them about the worst options for them and not the best one.
"Why are we confusing people with a new product that's inferior to the one we've already got? This is going to confuse young people and lead them to worse outcomes. It could be the next mis-selling scandal."
Pressuring the government to rethink this approach is one of Altmann's key preoccupations. But she advocates the important role of employers too.
"Helping ordinary workers to have a better income in later life is so important, and I hope [employers] won't be tempted to use this LISA as a way of cutting their costs," she says. "Because with a LISA you stop saving at age 50. That's the time when you should start increasing your savings and start planning properly. That's an important message for employers to help their 50-somethings understand."
The broader topic close to Altmann's heart is the employer's role in supporting later life working.
"It's such an important agenda; it's got the potential to boost or slow the economy, as well as improving income for millions of people," she says. "If older people feel obliged to stop work sooner than they otherwise would have they may have lower lifetime income, they will have lower pensions, they will have less money to spend."
The key for Altmann is "the three Rs": retain, retrain and recruit. "It's overcoming unconscious bias, whether at recruitment stage where it's most common, but also within the workforce [such as] line managers who overlook people for training," she says.
Altmann is encouraged that pockets of good work exist, citing Centrica's programmes for carers. "If you want to hang on to older workers you need to find a way to help them manage those caring responsibilities that are increasingly required," she says. "That could be having time off while they sort out care, rather than feeling they have to stop all together – a bit like maternity leave.
"It could be an intranet or a network giving information about caring. The big challenge is often suddenly someone's parent gets diagnosed with dementia or has a stroke, and they don't know where to turn. They need something in the workplace to help negotiate that."
Altmann is also encouraged that the taboo of the menopause – another issue she's campaigned vocally on – is finally lifting. "There are definitely more menopause support networks in big companies than a year ago," she says. "Unions have done more work helping employers understand [it]. This can be about helping women know where to go and recognising it's a temporary phase rather than line managers assuming they need managing out."
Assumptions and stigma around older workers run deeper than the world of work, she points out. "There are social norms that need to break down and that takes time," she says, citing the stigma surrounding certain 'low-skilled' jobs.
"I remember going to National Express and meeting someone who used to be an accountant. He didn't want to be tied to a full-time role so took a driving job," she recalls. "He enjoyed it because it was sociable. People might have said 'that's not suitable for an accountant'. But he said: 'why not?' There are lots of other examples; like call centres where having a mix of older and younger workers can be beneficial, as your customers are ageing."
The clincher for Altmann – as if the looming recruitment black hole of 7.5 million already predicted by Business in the Community were not enough – is Brexit. If the case for supporting older workers was clear-cut before, it's now urgent.
"If we can't bring in as many younger or skilled immigrants it won't matter so much if we make the most of the people already here," she says. "But with the ageing population and demographics as they are, if we don't take advantage of these people then we'll lose skills and talent and there won't be enough young people to replace them."
She adds: "If we don't achieve that then we're wasting skills and talent and we'll have a sub-optimal economy with weaker growth, higher public spending, higher taxes. That's ok if you have immigration, but it's closing up now."
Regarding the plight of businesses in rising to the Brexit challenge more generally, Altmann, who has spoken out on the importance of the House of Lords taking an active role in Article 50 debates, adds that "there are enormous headwinds on the horizon".
"We will deal with them but to some extent it will be feeling our way because there's no blueprint," she says. "Companies will do their best to navigate through, but there'll be uncertainty and difficult times." Which is why Altmann is for now set on "making sure I'm here [in the House of Lords] for the most important bit: the whole Brexit thing".