HR reaching for the stars at Amec Foster Wheeler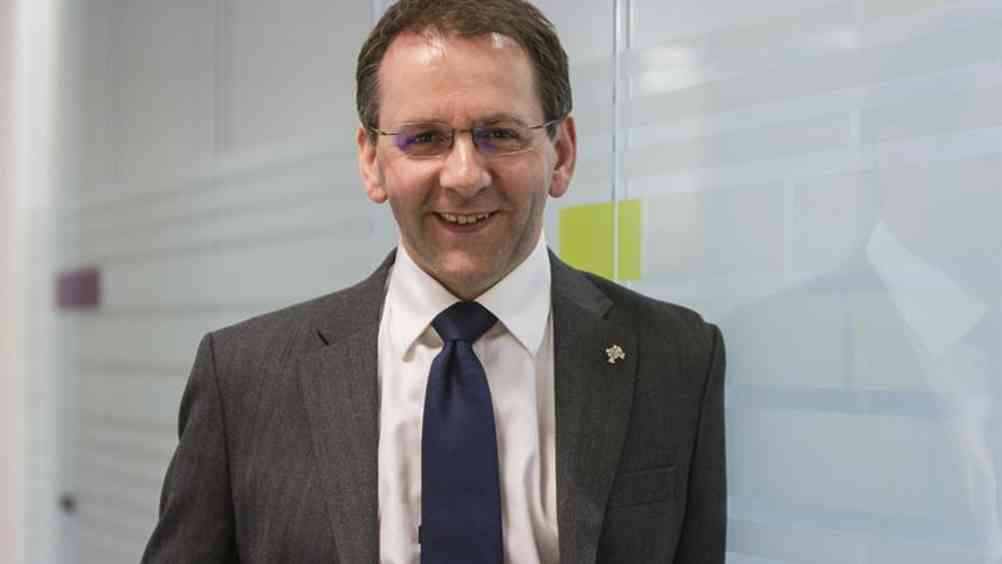 Why the company's technical feats all come down to having the right people
Imagine being tasked with recreating a star in a box. It sounds like something at the more surreal end of a drama syllabus. But in fact this is the very real undertaking of the world's largest nuclear fusion reactor project. And of British multinational consultancy, energy sector engineering and project management company Amec Foster Wheeler (AFW).
The reactor – ITER (International Thermonuclear Experimental Reactor) – aims to one day mimic the process at the centre of every star. The aim is no less ambitious than providing a sustainable solution to the planet's looming energy crisis, by heating a cloud of hydrogen gas to 10 times hotter than the core of the sun.
The science behind the process is of course a great deal more complex than this. Indeed, with an engineering project that will eventually span 60 football pitches and weigh more than the Empire State Building it's easy to get fixated by technology. Yet for AFW, the company behind the robotic beams needed to maintain ITER, the project perfectly epitomises the importance of the human story at the heart of every engineering feat.
Group HR director Will Serle explains that while you might easily assume technology would be the key asset, in fact it is people. "We own very little technology, we don't fabricate, we don't manufacture," he explains. "Customers come to us wanting to do large, complex projects and that's what we do for them. The end product is all about people."
With AFW engaged in any number of such prestigious projects at any given time, serving the four markets of oil and gas, mining, clean energy and environmental infrastructure, and with offices across 50 countries, managing the people element of the business is an impressive feat in itself. Though AFW estimates its employee base to hover reasonably consistently at slightly over 40,000, the firm, due to the nature of project work, manages a pretty constant stream of comings and goings as projects begin and end.
"The nature of our business is such that we'll always have redundancies. Because if a project comes to an end and you have 500 engineers working on it you might take 200 to another project, but 300 – unless you have work of the right type in the right location and the timings work – will go elsewhere," says Serle. He reports that many of those who leave return to AFW at some point, and that such comings and goings have only become newsworthy in recent years due to depressed oil prices meaning fewer job opportunities.
What Serle and his nine-strong global HR leadership team (there are 600 in the wider global HR function) face, then, is a continual recruitment challenge. While a less prosperous oil and gas market might mean less competition for top talent, Serle isn't complacent. His team is still conscious to focus on the three areas – of career opportunity, excellence and challenge, and belonging – found by a 2011/12 survey to be most important to employees.
Central to the first area is not cutting back on training and development programmes such as AFW's 10-year-old academy. "We are looking to cut costs as much as possible through measures like reducing the number of days of programmes, or rolling out things like distance learning. But we're still developing people," says Serle, explaining that this ensures a future talent pool.
The second area, of 'excellence and challenge', entails shouting about AFW's involvement in prestigious projects. Such projects currently include working on the nuclear decommissioning of the Sellafield site in Cumbria, and delivering the hook-up and commissioning services for the two new 'monster' oilfield Clair Ridge platforms, west of the Shetland Islands. Here it's about knowing to communicate not just about that most obviously high-profile work, but also those less prestigious-seeming ventures that nonetheless excite those in the know.
"Very few people will look at an oil platform in horrifically harsh conditions off the east coast of Russia and go 'wow', but anyone vaguely interested in that sector will say 'how did you engineer something like that?'" says Serle.
The third area, 'belonging', is perhaps the biggest recruitment, engagement and retention challenge, and indeed perhaps the most unexpected: "In a sense [the fact that people highlighted belonging] is surprising because we have hundreds of projects in multiple countries in different markets," says Serle.
So how to secure a unified sense of brand and culture within an organisation of such scale and reach, and in light of such workforce transience? This was in fact the target set by the firm's new CEO Samir Brikho, when he took over in 2006. "We weren't used to doing things as one company so to have that central approach and then to start delivering that was quite exciting," reports Serle.
It was at the time of Brikho's arrival that the firm also set out its vision for expansion, through consolidating in four markets and shutting down AFW's civil engineering and facilities management arms. Expansion was also to be delivered through a high-level acquisition, which came in the form of a £1.9 billion takeover of Swiss rival Foster Wheeler in January 2014. Though the company has made numerous acquisitions over its 150-plus years, this was by far the largest of recent times, throwing into relief the need for a consistent approach and unified set of values.
Serle explains that it was the opportunity to rise to the HR challenge of global expansion that first attracted him to AFW: "In 2000 when I joined the oil and gas business was almost entirely domestic, so the growth was unlikely to come from the UK, it was going to come from other parts of the world. That was the attraction to me in that initial period."
"One of the first things we did when we came together was to try to distil the values we wanted for the new company by looking at the values that existed in both companies," continues Serle of one of the global expansion challenges he has since faced. Both cultures were assessed objectively, to ensure the new culture took from both so that one set of employees didn't feel subsumed by another.
Integrating the two companies was a case of carefully considered organisational redesign. "We decided to design the organisation in a way that's geographic because then you are causing the integration to actually happen," says Serle.
He adds: "It's easy to dictate and say 'we will do this', but I don't think that's a sustainable way of doing things."
Transparency was a top priority in keeping staff engaged during the acquisition, and Serle stresses the importance of HR involvement right from the beginning.
"One thing that's slightly peculiar about an acquisition in our sector is that what you're buying is people, customers and relationships, and that's easily lost," he says. "Typically an acquisition will fail not due to financial metrics or geographic or customer overlays, but because there is a misfit of cultures, or there hasn't been effective communication, so people aren't compelled and enthused by the management."
AMW used clear communications to allay fears, with 80% of all employees taking part in face-to-face town hall meetings. "We took senior key people out of their roles and we gave them proper resource to do this," Serle says. "We worked with a plan – engineers love a plan." Success was evidenced by a survey carried out at the start of this year that found engagement to be at its "highest level for some time".
Attracting top global talent to AFW rather than its competitors isn't simply a case of establishing a sense of belonging and shouting about the company's most exciting projects. AFW is also highly conscious of ensuring that such talent exists in the first place. The engineering sector has a huge responsibility, feels Serle, to rectify the fact that it's not always presented in the most attractive, or even visible, light.
"If my charge is to go out and find 300 engineering graduates, I can," he says. "But to find 1,000 engineers with 10 years of oil and gas or nuclear experience is a challenge. Employers have a responsibility to bring in the right levels of apprenticeships and graduates in order to replenish the resource pool properly. As an industry we've been guilty of not bringing enough people into the sector for the first time."
The industry taking responsibility for skills shortages is an issue Serle is very passionate about: "It's very easy to blame government for not forecasting enough, not encouraging people," he says. "But unless you get the people who are going to be directly affected by that lack of foresight involved then it's not going to work. It annoys me when I hear people [in the sector] criticising the education system, and you ask them what they're doing and they're not involved at all," he adds, reporting that AFW does a wide range of activities in this space, from university right down to primary school level.
On gender diversity Serle adds: "If we were in a position where young girls were thinking 'I understand what's involved in that sector but it's still not for me', that would be fine, but I'm not convinced we are in that position. As a country we're doing a poor job of that. There just aren't many engineering role models out there.
"I've got three boys and if they watch ER they can see what a nurse and doctor do, but they never get to see what an engineer does," he adds.
Serle believes that the industry could also be thinking more laterally about sourcing skills. "As an industry we could be better at being open to talent from other sectors, who maybe don't have the exact skillset you're looking for but they've got absolutely transferable skills," he says. "That could be automotive engineering right through to people who have been in the armed forces."
A lot of awareness-raising comes back to highlighting just why engineering and the energy sector is such an exciting place to be. And to telling people, from primary school children right through to those considering a career change, that they could one day lay claim to reaching – quite literally in the case of ITER – for the stars.