Homeworkers can't stop overworking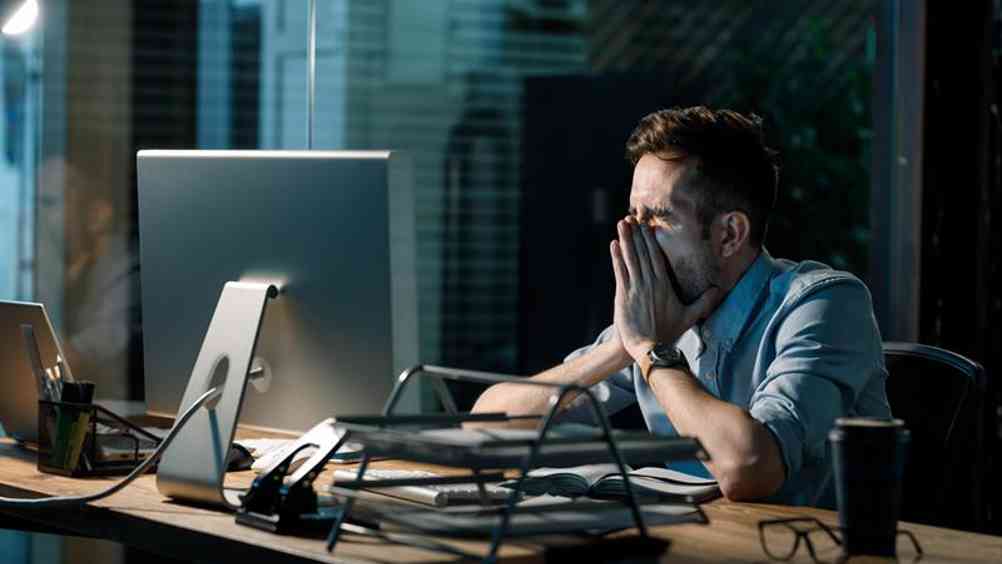 Coronavirus has meant homeworkers are continuously working extra hours, new data from the Office for National Statistics (ONS) has found.
Towards the start of the pandemic in April 2020, people who worked from home in the UK worked longer hours but finished their working day before 5pm.
The switch to homeworking meant employees started work earlier in the morning due to no longer needing to commute but were still finishing at a similar time to their office hours. 
Yet by September, there was a shift in the working day as a greater proportion of homeworkers worked later in the morning and the evening.
Homeworkers were more likely to be working between in the evening than those working from a workspace.
Helen Llewellyn, director of workplace mental health specialists Infinity Wellbeing, said the shift in homeworking patterns could mean employees are now struggling with poor work/life boundaries.
She told HR magazine: "HR teams need to pay attention the ONS data that homeworkers are more likely to work in the evenings.
"If remote working employees are consistently overworking, wellbeing support for them will need to be more robust."
Llewellyn said apps can be useful but there is no substitute for human interaction.
"Being able to absorb the body language and attitude of staff is something hard to duplicate on a Zoom call," she said.
Homeworkers have also been taking shorter breaks since the pandemic started.
In 2015, the average length of time homeworkers took on breaks was one hour 51 minutes, compared to one hour 19 minutes in April 2020 and one hour 21 minutes in September 2020.
Regional changes
The ONS data also found there is considerable regional variation in homeworking, due to the differences in the types of industries that operate in each region.
In 2020, the industry with the highest proportion of homeworking was information and communication, as 62% were mainly, recently, or occasionally working from home.
This was followed by professional, scientific, and technical activities (56.1%) and financial services (54.2%).
By contrast, the industries with the lowest rate of homeworking were accommodation and food services (12.3%), transport and storage (18.6%) and retail (19.7%).
Karen Watkins, director at HR specialist, Rowan Consulting said the extent to which companies are able to adopt homeworking clearly depends on the industry they are in.
She told HR magazine: "What can be said of all businesses in all sectors, however, is that a one-size-fits-all approach will always fail when it comes to homeworking."
Watkins said industries like manufacturing and engineering will never be able to successfully work from home.
She added: "If your line of work is one that depends on collaboration and sharing, such as the creative industries, this doesn't translate well to working from home.
"This is despite the huge rise in online tools, as people tend to 'create' better when physically together."
The ONS's research into working patterns looked at hours, pay and career opportunities of UK employees between 2011 and 2020.