FTSE 100 firms miss out on growth opportunities in China due to lack of cultural understanding, according to Blackwood Group report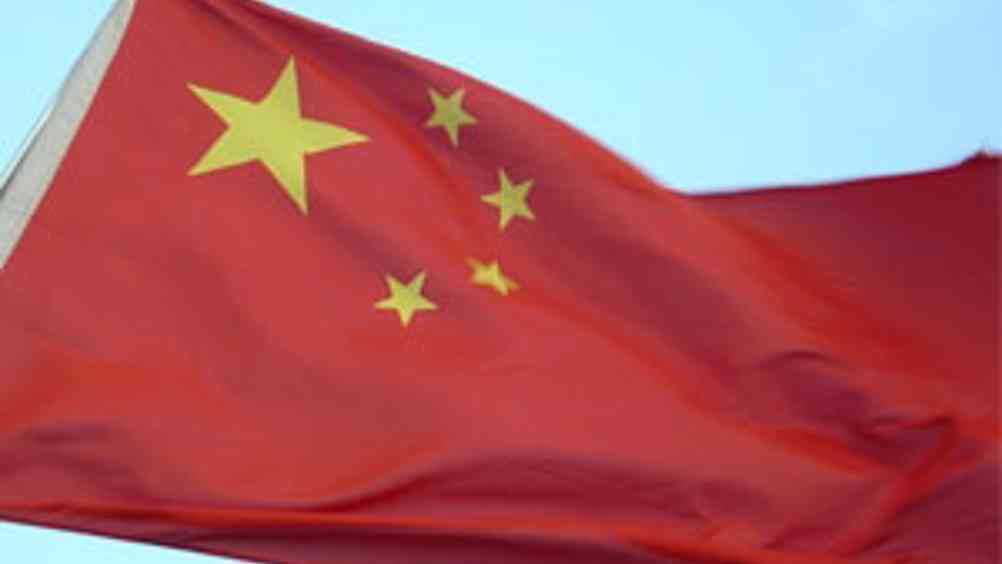 The under-representation at board and senior management levels of individuals with real expertise in the "strategically critical" China market represents a serious commercial risk, according to a report published yesterday by executive search firm Blackwood Group.
The report shows China continues to grow in importance for all parts of the world economy.
Respondents to Blackwood's research were unanimous about the increasing relevance of China to their companies. This opinion was distributed across sectors.
The proportion of annual revenue that China contributes to the companies interviewed ranges from 2% to 27%, but all interviewees believe their Chinese revenues will grow significantly over the next five to 10 years.
Financial services companies stressed theirs was a longer-term play in the country, as capital markets will take a while to open up.
The report is based on a series of interviews conducted by Blackwood in December 2010 and between March and May 2011 with senior business figures with China experience, including 16 chairmen, chief executives and other main board directors of FTSE 100 companies (including Allan Cook, chairman, WS Atkins, Gareth Davis, chairman, Wolseley, Sir Christopher Gent, chairman, GlaxoSmithKline, Charles Gregson, Chairman, ICAP, Simon Nash, senior VP, HR, Reckitt Benckiser and John Varley, former group chief executive, Barclays)
In total, Blackwood conducted 38 interviews. The questionnaire that formed the basis of the interviews consisted of 17 open questions and 11 closed questions.
The second source is desk-based analysis of open source information from the considerable body of work relating to corporates investing in the country. This included the examination of the board structures of a sample group of 25 companies selected from the FTSE 30 and publicly listed professional services firms. It also included publicly available data about China's economy, its labour market and its culture.
Of the seven Chinese non-executive directors (NEDs) on FTSE 100 boards, only one is from the mainland. Several interviewees commented on their lack of China expertise, with one chief financial officer conceding his company has "too little direct Chinese expertise on the main board" and a chairman saying that the issue is "something we would need to assess".
All of the interviewees rated China as a highly important strategic market, but only one of the sample base rated their state of preparedness as "good".
Recruiting and retaining senior managers is a challenge. FTSE companies operating in China have to deal with the twin problems of a lack of senior western talent that understands Chinese culture and can operate effectively in the country, and a small pool of native Chinese talent that is able to work well in the structures of a western multinational corporation.
The problem is exacerbated by the fierce competition for high-quality Chinese employees. As one interviewee put it: "There is a war for talent in China".
Some interviewees referred to local candidates' preferences for Chinese companies/government institutions and the fact that Chinese managers have a tendency to use western companies to improve their market value before moving on to Chinese organisations.
Interviewees considered the lack of understanding amongst non-Chinese employees of Chinese culture to be the biggest challenge they faced when doing business in the country.
"Don't underestimate the cultural issues," advised one chairman, who added that "loyalty, face, consistency and persistence are key to success in China".
The findings revealed the lack of corporate governance in China is a challenge for FTSE 100 companies. Chinese companies tend to see corporate governance as a western import that is little more than a box-ticking exercise. This is partly due to a cultural environment that encourages deference and privacy and partly due to a political environment in which upwards accountability is discouraged.
"UK governance does not always fit with China and the way they do business" said one interviewee.
Without government connections, foreign companies can find themselves running up against obstacles in China.
All companies interviewed recognised the importance of being connected to the Chinese government and most said that they had good access, although there were admissions that the relationships tended to be held by very few people within the Chinese management team. Several interviewees commented that the political scene changes frequently and it takes constant work to ensure that connections are relevant.
Commenting, Susie Cummings, founder and head of board practice at Blackwood Group, said: " The theme of this report is how UK plc and our many great service businesses can engage more effectively with China, the world's second biggest economy, especially in relation to the composition of boards and senior management teams in China.
"The genesis of this report was a meeting I had with a woman who had recently returned to the UK from Beijing where she'd headed a business division of a major oil company for 5 years. She was looking for help in finding a non-executive position, and clearly offered interesting and relevant experience to UK companies operating in the region. However, most of the companies in which she was interested were more focused on the gender diversity she offered than her China expertise. When considering this candidate, I started asking: What does diversity on a board really mean and should we be obsessed with balancing white Anglo Saxon males with white Anglo Saxon females? Isn't geographic diversity more relevant?
" On a recent visit to mainland China, Hong Kong and Singapore our team met 45 potential non-executive candidates who had Asian expertise, the cultural adaptability to sit on a western board, and the willingness to travel to Europe for board meetings. We know there are people who can help fill the talent gap we've identified."