Case study: Going greener at UK Power Networks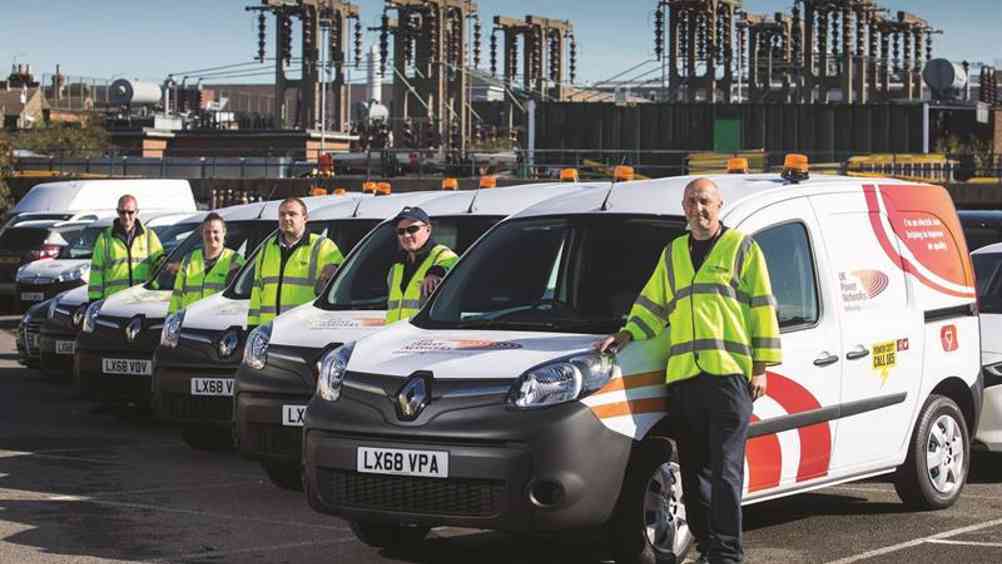 UK Power Networks put its energy into aligning internal and external environmental credentials and fuelling employee engagement
The organisation
UK Power Networks is an electricity distribution network operation that owns and maintains electricity cables and lines across London, the South East, and east of England. Formed in 2010 when the CK Group took over EDF Energy Networks, the company currently employs 6,258 people.
The problem
When Andrew Pace came on board as HR director in January 2018 it was just one month before the results of The Sunday Times' Best Companies survey were revealed. UK Power Networks came up trumps, being crowned number 11 in the Top 25 Best Big Companies to Work For list. But while this marked success for the firm, Pace says the survey also raised awareness of a key opportunity to take engagement up a gear.
"One of our values is about being a respected corporate citizen in terms of sustainability and environmental ethics," he says. "In the survey staff were telling us that it's great to see that, as an organisation, we are making great strides for our customers in terms of the environment. But they wanted to see more of that translated into the way we work together."
The company was strongly committed to sustainable practices such as the Mayor of London's clean air policy. But when it came to the firm's environmental credentials as a whole, a common theme appeared in the survey feedback. The organisation had more work to do to ensure its strong customer-facing sustainability matched what the firm and its workforce did internally.
"Employees increasingly make choices about who they want to work for based not just on hard terms and conditions but on the values that the employer demonstrates," says Pace. "We wanted to be an employer of choice and be more socially responsible."
The method
Following these staff concerns, HR set out to introduce measures that would meet employees' expectations to become a more environmentally-friendly and sustainable business.
The first move was to gather staff together into focus groups to discuss the survey results, collate more feedback and identify priorities and an action plan.
As Pace says: "The engagement survey is about employee voice, so it was right that we went back to our employees after the survey. Everything that then followed came out of these focus groups as a starting point." HR also tapped into the resources of dedicated employee committees and teams already in place at the firm. For instance, the expertise of the environmental steering group, company car working group and facilities team were all called upon.
The company car working group took the lead on plans to introduce more environmentally-friendly vehicles, proposing the addition of electric vehicles to both the operational fleet and company car lists for the first time. Similarly the environmental steering group came up with the concept of recycling single-use resin buckets.
"Resin buckets may not sound very exciting but our staff said 'do you know how many buckets we use? How can we recycle them?'," says Pace. It turned out that UK Power Networks was using 183,000 buckets every year – a staggering figure for a single-use product, and one that pointed to a need to revamp the design so they could be recycled more effectively.
Engaging staff in developing these initiatives was crucial to ensuring their concerns were addressed and that their voices were being heard.
"It's important that our staff are part of these decisions as it adds authenticity to what we do," adds Pace. "Managers don't have the sole wisdom in these things – it all came out of our people and staff forums, which is powerful."
But as with any change, it was necessary to secure buy-in from the executive leadership team so that ideas could be transformed into business realities.
"Cars are an emotive long-running subject so we had to put a sensible business case together," says Pace. He highlights that electric vehicles are subject to the same conundrum as LED lightbulbs; the initial cost is higher but over the product's entire lifecycle the cost is lower.
"Say the price is £1.99 for a normal lightbulb and £8 for an LED bulb but the £8 bulb lasts a lot longer, uses a lot less energy, and your employees want you to invest in the £8 bulb as it's more environmentally responsible; then it's worth making that up-front investment," he explains.
"We could demonstrate that these cars actually cost no more over time. Electric vehicles work out 15% cheaper [than typical vehicles, based on the Renault Kangoo electric vans] over the long term, which is good for everyone."
Pace admits that people did "have to be persuaded". But demonstrating the advantages via a well-thought-out business case meant that the benefits spoke for themselves.
The result
Having won over the executive leadership team, UK Power Networks has since rolled out eight electric Renault Kangoo vans into its operational fleet and added the fully-electric Renault ZOE to its company car list for the first time. And the fleet will be added to as and when car manufacturers deliver more powerful electric models.
Meanwhile, the facilities team worked closely with the environmental steering group to reach a commitment to reduce carbon consumption in the firm's offices by 17.5% in 2018 compared to the previous year; something Pace says was exceeded in some sites. Much of this was realised thanks to what Pace refers to as the "simple things", such as defaulting to black-and-white printing, installing movement and occupancy sensors on the lighting, and replacing lightbulbs with LED varieties.
The plan is now to increase this reduction in carbon consumption to between 30% and 50% in its top seven offices by 2020. And, with regards to the resin buckets, three of the firm's London depots are set to trial a new system where the buckets are collected, cleaned and recycled into other items.
And there's been other steps, including issuing staff with metal flasks so they have reusable water containers to replace the up to 100,000 plastic water bottles the company was powering through each month. Around 5,500 aluminium flasks have been ordered so far, with approximately 3,300 already taken up by staff – indicating the workforce is engaged with the initiative.
The main challenge to keeping the momentum going, says Pace, is that the electric car market isn't moving quickly enough. "There's an impatience to move faster than the manufacturers can provide the vehicles," he adds.
While environmental gains are important, the biggest benefit for HR has been boosted employee engagement, says Pace, with the initiative helping to make the firm a more attractive place to work.
"Lots of companies talk about these things. But for us it's not initiated from the top but by our colleagues and the things that matter to them," he says. "I hope these initiatives continue to enforce the view that we listen to our employees and put in place measures that are important to them. So while we might be keeping the lights on, we're consuming less power and none of that could have been achieved without our staff."