Workers with 'careers' happier than those with 'jobs'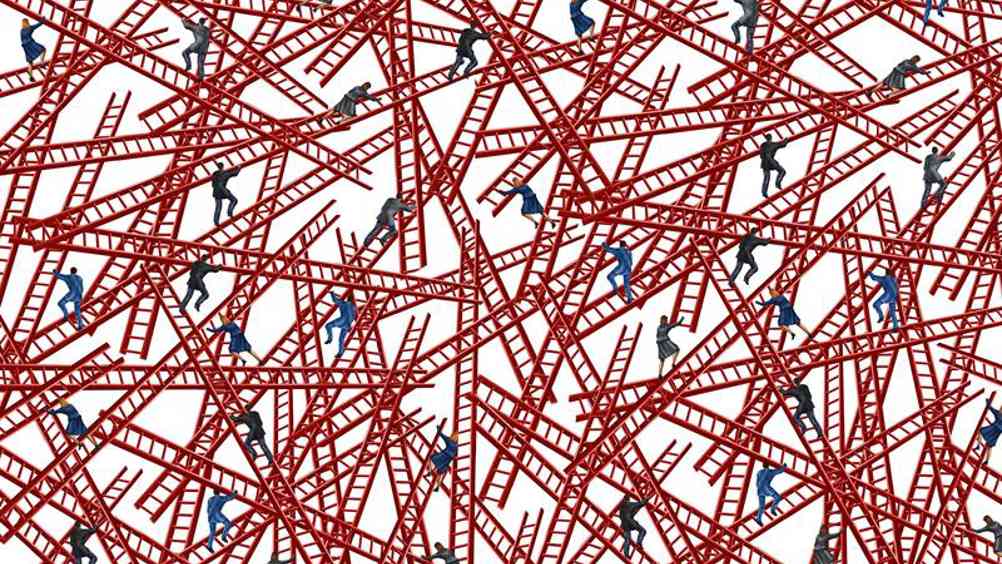 Nine in 10 (92%) women feel they are not fulfilling their professional ambitions
Workers who consider themselves to have a 'career' rather than just a 'job' are much more likely to be happy at work, according to research from independent school GSM London.
The survey of 1,000 UK adults found that three in 10 (30%) employees with a 'job' said they are unhappy at work, compared to just 11% of those with a 'career'.

Alex Reid, careers adviser at GSM London, warned of the missed opportunity this represents. He urged employers to recognise the importance of empowering employees to fulfil their career ambitions.
"All evidence suggests that people who feel they have fulfilling careers and high levels of job satisfaction are the most productive employees, so it's a real concern that so many people appear to be unhappy at work," he said.

"The good news is that the labour market is becoming more fluid; with the idea that people will hold multiple jobs throughout their working lives fast becoming the norm. This means people have a greater opportunity than ever to take steps that set them on new career paths."
However, opportunities to develop a fulfilling career are still limited for many. "A lot of people don't have the luxury of stepping out of the workforce for extended periods, regardless of how unhappy they are in their jobs or how keen they are to develop new skills," Reid warned.
The GSM London research also found that nine in 10 (92%) women feel they are not fulfilling their professional ambitions. While only 25% of women describe themselves as having a career 32% of men said the same.
Ann Pickering, HR director of Telefonica UK, wrote in the O2/CIPD Breaking the Boardroom report that now is a crucial time for British businesses to empower women to fulfil their career ambitions.
"In an ideal world there would be no need for targets, no discussion of quotas, and no call for dedicated programmes to support women at work," she said. "There would be no discrimination – unconscious, positive or otherwise – no outdated stereotypes and no preconceived notions or snap judgments. Everyone's talent and potential would be rewarded and gender would be irrelevant.
"But the reality, as our own research has shown, is that we're still some way off such a workplace utopia."
She highlighted the business case for equality in the workplace. "The fact is that the business case for workplace diversity has been proven time and time again," she said. "If employers don't give their female employees the right support and opportunities to reach the top they run the risk of missing out on the skills, leadership potential, and vision of not just this generation of women, but generations to come."