Rebalancing the UK: Organisations' role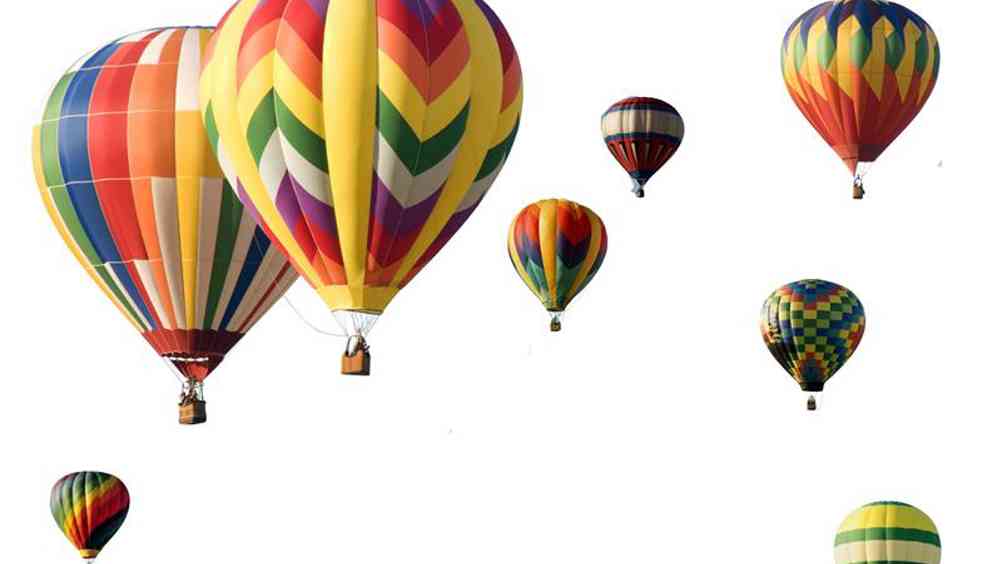 Big businesses are realising there is life beyond London. We explore their role in rebalancing the UK's economy
When Chloe Spokes graduated with a First Class degree in computer science last summer she assumed she'd have to move to London and "incur all the expense that can come with that".
Instead she secured a role at takeaway delivery firm Just Eat's Bristol office. "When Just Eat offered me a place in Bristol I was thrilled, and surprised," she recalls. "Not just because it'd mean working with their in-house engineering teams, but because I've discovered what an exciting social hub Bristol is for technology."
Spokes is an example of a growing number of talented graduates – spurred on by exorbitant London living costs – who are bucking the London trend. "There are still plenty of grads wanting to come to London, but I think the cost of living is starting to have an impact," confirms head of KPMG's people and change practice Tim Payne. "Increasingly London's also exporting a lot of people in their 30s starting families because of affordability issues," adds London First's director of competitiveness and financial services policy David Lutton.
That means job opportunities outside of London are on the increase too, as firms finally put two and two together. While Payne says an initial attraction might be lower overheads, now firms also know there is appetite from top talent to work elsewhere.
"All businesses are constantly looking at their cost base," says Payne. "But one of the key determinants in any location decision is around local talent. And there's now amazing data out there. If you look at LinkedIn you can work out where the biggest concentration of management accountants is, for example."
Organisations can easily take such data analysis to the next level adds Emsi UK's managing director Andy Durham. "There's always been visibility of the labour market where you see big companies locating somewhere. But with a data and intelligence approach you can see that previously invisible layer of SME activity too," he says.
Trailing the talent
There are now numerous examples of talent considerations being the primary motivator behind non-London office openings. Just Eat is a case in point. Chief people officer Lisa Hillier explains that the primary reason for launching a Bristol tech hub two years ago was to benefit from a different pool of talent.
"London is a hugely competitive market so it's tough to retain tech talent," she says. "Bristol just gives us more options. We're now just under 140 people there and one of the draws is it's outside London. It gives our talented people a choice."
Hillier adds that having a base in a city boasting a different identity to London also has diversity of thought benefits: "Culturally there is something different about working in Bristol, which creates a different frame of mind."
And it's not just hip tech companies. Jonathan Stubbs, EMEA HRD at BNY Mellon, describes the gradual but notable migration underway in financial services. Again talent considerations have often been paramount.
"Twelve years ago we selected Manchester as a base for a new operational centre as a means of accessing an alternative talent pool to London," reports Stubbs. "Maybe 10 years ago, if someone from the northwest of England had aspired to have a career in a financial institution like BNY Mellon they would have had to look at London. But that's no longer the case. Now they could aspire to come and work at BNY Mellon or Bank of America in Chester." He adds the further examples of JP Morgan in Bournemouth and Deutsche Bank and HSBC in Birmingham.
Setting up shop in Manchester certainly wasn't an easy decision back then though. "Manchester didn't have a proven capability for supporting the kind of business we do," Stubbs points out. And yet success stories like this (BNY Mellon now has 1,200 people in Manchester and is growing) point to the critical role HR can play if willing to go out on a limb and prove this isn't just doable, but a strategic imperative.
"You can really show the best side of HR because you're marrying an employee perspective with a business need," confirms CIPD director of people and strategy Laura Harrison. "You're taking insight into concentrations of talent and marrying that with places where it's not as expensive, and you're bringing a wellbeing perspective."
This can even involve locating offices where employees are already living. "We've done that at the CIPD," says Harrison. "We have a lot of people coming from Brighton and so we've taken a short-term lease space in Brighton."
"The difficult but important thing is for HR to be the change agent for this kind of transformation," agrees Anup Kollanethu, global centre director for Manchester at Freshfields, a 'Magic Circle' law firm that opened a global service centre in Manchester at the start of the year. "The ability to be a change agent is quite an interesting skillset and not one that always comes naturally to institutionalised HR teams. Most often the business asks HR for these things before HR is prepared for it," he adds.
Grow your own
The HR challenge certainly doesn't end once HR has flexed its strategic muscles. Despite the many potential benefits, locating somewhere not traditionally associated with your sector is still a huge operational HR challenge. Government support is important but the onus is equally on organisations to grow their own talent, feels Durham.
"I think the only long-term sustainable solution is to make sure the skills system is truly aligned and responsive to what's happening in regions, and that needs to be employer-led as much as anything else," he says. "It's employers making sure they invest in apprenticeships for example, to build a sustainable talent pipeline."
Software supplier Advanced has taken such a grassroots approach in launching a new regional hub in Birmingham's Mailbox area last year. The company underwent a significant cultural and recruitment strategy overhaul, explains group HRD Alex Arundale: "Our view is it's all about potential; people don't have to come to us shiny and perfect. We do competency-based interviews. That means we've found great people who didn't necessarily go to 'the right uni' and mums returning to work. It's quite lazy for companies to assume they have to be in London; you miss out on so much raw talent."
Engaging 'raw talent' in the local community goes right back to careers advice initiatives with schools, says Coventry University's Paul Sissons, senior research fellow at the Centre for Business in Society. Payne adds the advice of ensuring that regional offices receive the same TLC as a London HQ. KPMG itself is a case study, as the launch of a new Canary Wharf office spurred refurbs in Bristol and Birmingham. "Generally those kinds of things have a very important symbolic quality," he comments.
"HR initiatives must be consistent across the board to ensure that wherever a candidate is hired their experience of the organisation is equal," agrees Stubb. But regional autonomy is also crucial. "If you're HQ-ed in London perhaps you have to work harder to really understand and connect with your local regional businesses," says Payne. "Recently KPMG's been giving our regional offices more autonomy; because local clients have slightly different needs and our regional offices have the best insight into that."
Relocation relocation relocation
With more London-based companies on the move comes the challenge of relocating staff. This shouldn't be underestimated, says professor of HR management at Dublin City University David Collings. "There's an assumption that when someone moves to a relatively similar location it's going to be easy for them," he says. "But there's evidence to show it can be more difficult, because when you go somewhere very culturally different you expect it to be different. Whereas with somewhere similar the differences are much more nuanced and you're not expecting them. That's something people may underestimate."
Strong support for staff deciding whether to relocate, and psychologically preparing them for a move is critical, says the BBC's Hughes D'Aeth. "You have to be honest, be supportive of how difficult it might be for them to make that decision, and engage in factual constructive conversations as soon as possible," she says. "We found that arranging familiarisation tours for fact-finding visits and talks was very useful."
She adds: "It's not just the job they're thinking about but schools, housing, transport, and jobs for partners. We also looked at 'buddy' programmes; pairing those thinking about moving with staff already based there. It's important to consider allowing early movers, where you can, so children can be settled into new schools for the start of term or a partner can take up a job."
Relocating part of an organisation away from London is no small matter, and will certainly involve huge amounts of HR planning and support. But the list of drivers to at least consider this is growing by the day. One that's always been there is the imperative to understand and connect with a customer base by no means confined to London.
Then there's Brexit-related lessons around national mood. Brexit shouldn't act just as a wake-up call to policymakers, says managing partner of national markets at EY Debbie O'Hanlon. "You'd have to have been walking around with your head in the sand not to realise if you're in London you've missed the mood of the country," she says. "We have an obligation to respond; we cannot work in isolation of what is happening in society."
Unipart's HRD John Greatrex agrees: "To be honest we've found that wherever we've worked, even where it's a 'depressed' part of the country, if you actually engage with people and devolve accountability, if they have good relationships with their bosses, you can engage anyone. There's a responsibility on organisations there."
So there's both obligation and potentially huge benefits for organisations to think more creatively, and less lazily, around location. While for some being in London remains business-critical, it seems the UK is on the cusp of a rebalancing act. Whether the right kind of Whitehall support will be forthcoming in future is not yet clear. But for now there's much a London-based company, wondering how to alleviate cost and talent recruitment pressures, could learn from those already on the move.
Further reading
Read part one of this piece on policy-making and London-centricity
Attracting and retaining talent up North