Technology: E-learning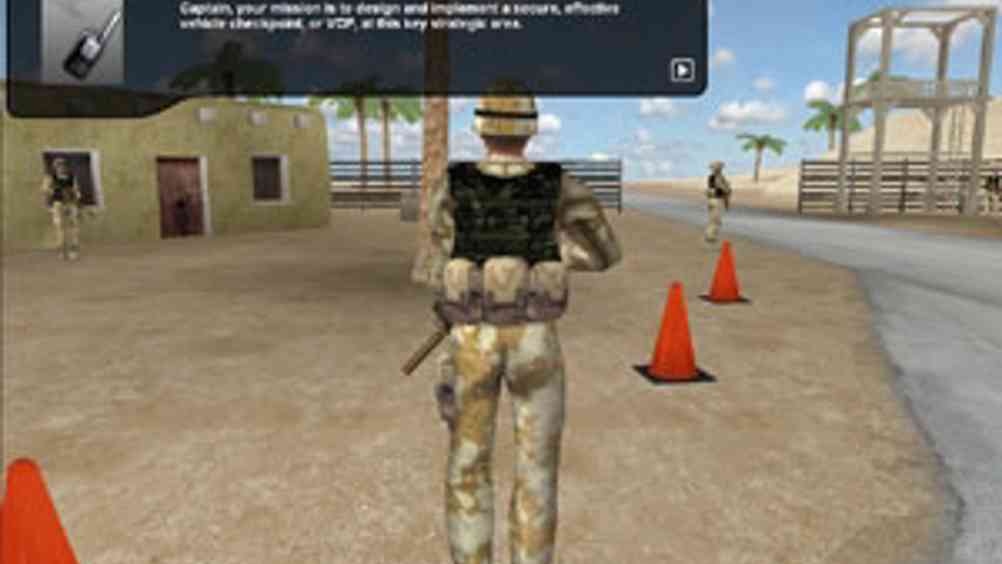 Traditional suppliers of e-learning modules are being challenged by new products entering the market that make it easy for HR professionals to build their own. Peter Crush investigates.
E-learning has long been seen as something best designed by the professionals. These computer code-crunching geeks are the technical whizz-kids, the experts on JAVA, Flash Players and html; it is they who know how to create engaging 'user experiences'. But is this really how it ought to be? According to one company - CM Group - the answer is a resounding 'No'. Not only does its founder, former HR director of QA Tim Buff, believe HR has been sweet-talked by suppliers when it comes to buying e-learning, he argues the future of the medium should be self-authored, self-designed e-learning - not only because it can be just as effective but it also would cost a fraction of the price.
"Advances in computing power create an expectation that e-learning ought be fast and cheap to develop," says Buff. "What still shocks HRDs and L&D directors it just how slow e-learning modules are to develop and just how expensive it still is." Research CM Group carried out with HR departments found the average cost of one hour's e-learning content was between £8,000 and £25,000 when designed by specialist suppliers, with the average time of creation, testing and approval being three months. "Events in business change so quickly - especially in areas of compliance - that lack of control is restricting, and the time taken to update courses is too long," he adds. "Both these issues cause disengagement with what e-learning can provide - the opposite of what is desired."
Buff's solution is a product called Luminosity - an all-in-one e-learning authoring and management solution. It is supposed to be so easy that anyone can start building their own courses with just a few minutes' training.
HR magazine thought these claims were too good to be true and decided to test them. We discovered they were far from exaggerated (see box, p45) and as such products begin to enter the market they pose a real threat to the traditional suppliers who believe it is their specialist expertise in designing e-learning that gets results. So who's right, and are HR professionals ready to author their own e-learning?
Unsurprisingly, traditional suppliers believe self-authoring is an unregulated route to go down. Brighton-based Brightwave is one provider that designs award-winning, highly creative e-learning modules, such as material for Virgin Atlantic on preventing back pain. It claims it got results - 98.8% of 9,000 learners completed the course first time, with 80% saying they put the knowledge into practice straight away.
"Self-development incorporates risk into the quality and the engagement potential of the learning," argues Lars Hyland, director of learning services, Brightwave. "There is a skill to communicating; we have the experience of knowing what works and what goes wrong, and there is a real art in getting learning into the fabric of people's consciousness."
Tools like Luminosity do not create the luscious, creative-led learning environment that the likes of Brightwave produce, but what it and others can do is update learning, on-site, in minutes. Its USP of basic, immediate learning also shifts the self-author vs supplier-authored debate into a related area - whether or not this simplicity imparts learning just as well as e-learning with all the bells and whistles?
Telecoms company Orange has been using self-authoring software since the start of 2009 and, according to Karen Guterson, its head of managed services, the measure of its success is the number of courses it can build as well as how well they impart information. It has already created more courses in three months than it did in the whole of last year, and it has already measured an 800% ROI among its 12,000 users.
"The challenge for HR is to find what combination of staff development methods work best and also what provides value for money," she says. "There is still a comparatively high cost in getting e-learning developed externally. Our solution is cheaper, but also enables a better-focused, more agile approach to our training needs."
A worry is that self-authoring e-learning solutions only provide L&D professionals with the templates and page-building know-how they need - not high-quality content to feed into it - and that this puts the onus on HR to create its own. But the market does seem to be reacting. In January leading training collateral provider Video Arts announced it had broken its back catalogue down into 1,000 different two to three minute 'chapters' that learning professionals can individually buy to cut and paste into their own self-developed modules. This solves the problem of having to film their own material.
Providers such as CM Group say they are improving the functionality trainers can incorporate into their learning all the time. As well as letting L&D professionals shuffle the order in which learning is done, introduce question-and-answer games, pass marks, animation and features such as mouse hovering over images to reveal more text, an innovation on its next version will be a Google Earth-style zooming function. Here much more information can be imparted, as learning can be attached to different areas of the screen as learners navigate around it.
Hot off the press though are even more exciting developments in this space. On 31 March Caspian Learning launched Thinking Worlds - a tool that helps build the next level in DIY e-learning: 3D gaming. Many have thought 3D games would be beyond the capability of non-computer programmers, but Thinking Worlds is an authoring engine that lets L&D professionals create, edit, play and share their own 3D learning-based games. Games can be built from scratch, or existing ones can be edited. All environments and interactions are customisable. Graeme Duncan, CEO at Caspian Learning, says: "Normally you need a bunch of C++ programmers to build this sort of training, but we've overlaid a template builder that enables anyone with just one hour's training to drag and drop in pre-set characters and have them talk to each other and be animated."
Supplied with the toolkit are 400 different avatars (characters), replete in different clothing to meet different simulations. Different pre-programmed landscapes, buildings and rooms are also there to be selected. HR professionals can also import their own '3D art' by going to websites such as turbosquid.com - a repository of virtually any 3D model you could buy - battleships, office furniture, landscapes, animals and vehicles. All can be imported into Thinking Worlds.
"Companies no longer need to recruit graphic artists to develop their own in-house training," says Duncan. The real innovation with this product is its licensing model - £1,000 per designer using it per year. They can create and distribute as much training to as many people as they want without any extra cost on top of the original outlay.
Could self-authoring finally take off? The traditional suppliers will no doubt react, but the technology out there now means it has never been so easy to do it yourself.
TEMPLATE FOR SUCCESS
Okay, I admit I didn't originate my own e-learning, I updated what I was given, but I did make major changes and, I have to say, it was dead simple. Luminosity uses a template system where everything you need is in one place. You pick what you want - a page with a video box, a page with just text, a page that can have a picture, then add the text or import the video. Want to add screen grabs and annotations to demonstrate how to do something? Easy, just go to the programme you want to grab the image from, take a picture, then import it all again, following the simple instructions. Next, I added a question and answer column, set a pass mark and also wrote some feedback scripts that would appear each time a right or wrong answer comes up. It was all done in minutes. A rather neat function let me write some text that would pop up as the user's mouse moves over it. All you do is draw a box around the image you want the text to appear beside, and write your text. Building new pages is easy - you import your text or videos. But if you can see this is not in the order you want it to appear to the end-user, just move it on the course builder part of the screen to exactly where you want it to be. Peter Crush
DIY design: Thinking Worlds' 3D gaming toolkit comes complete with 400 different atavars; Designed by experts: Brightwave's award-winning modules for Virgin Atlantic