London Olympics will force UK employers to change - and fast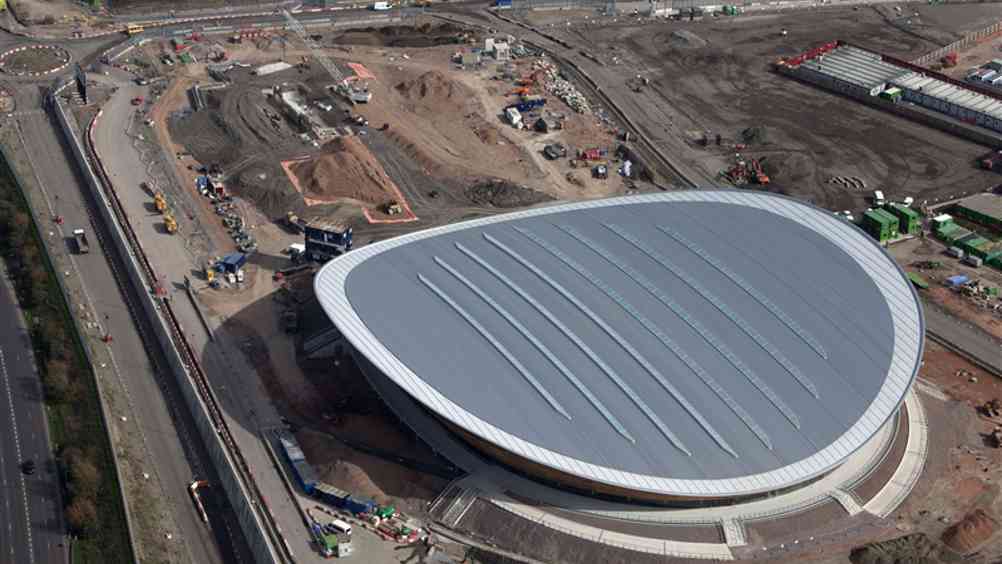 London will be transformed next summer, says Laura Evans, with millions of additional tourists, athletes and spectators and the ensuing excitement and disruption this will bring. It will pose a major challenge to business, she says.
Employers will need to be creative and flexible to ensure staff can still carry out their duties and business is not adversely affected. Employers who fail to prepare are likely to face staff 'stranded' at home and clients and customers under-serviced, while those with plans and coping strategies in place will be able to capitalise on commercial gains and employee goodwill.
Where to start?
Employers should take this opportunity to review their policies and consider whether these adequately served their needs during previous large-scale sporting events, such as the football World Cup in South Africa in 2010.
Those with a business continuity plan in place should carefully review this and consider building upon it to deal with possible Olympic disruptions, such as breaches of security; unfortunately, large-scale sporting events are often targets for terrorists.
Employment policies and contracts of employment should also be reviewed, particularly the clauses relating to hours and place of work; ideally, the clauses should be sufficiently flexible to allow for temporary change during the Games, without needing to get consent from employees.
Creative working patterns
Hugh Robertson MP, minister for sport and the Olympics, has recently admitted he is worried London's transport network will not be able to cope with the number of visitors and athletes. Remote working may be a solution to congestion problems and travel delays; allowing employees to work from home or from an office outside London will save time and stress. Employers introducing remote working will need to ensure they have adequate technology and lines of communication in place to ensure staff can work effectively when away from the office. Clear messages should be communicated to remote workers that they are still expected to complete a full day's work!
The Games could also be a good opportunity to 'dry run' changes to working patterns, before employers consider making more permanent changes. With flexible working high on the government's agenda, employers are likely to be asked to consider more flexible and remote working applications in the future.
High demand for annual leave
Allocating leave if there are more requests than employers are able to grant requires a clear and consistent approach. A well-drafted holiday policy dealing with such scenarios will help, or failing that, selecting via a ballot is at least objective. Bad feeling and low morale will be minimised if employers tell staff at an early stage how they intend to deal with applications for leave.
Volunteers
Allowing staff to volunteer during the Games can boost goodwill, develop staff skills and also be a good PR exercise for employers. However, managing such leave (which could be for more than two weeks) requires forward planning. Some employers have decided to allow exceptional leave for volunteers at the Olympics; those who grant exceptional leave will need to communicate their policy clearly, ensure consistent treatment among applicants and ensure that the policy is stated to apply to volunteers at the 2012 Olympics only.
Predicting and preventing problems
Increased levels of absenteeism are common during large-scale sporting events. Employers will need to communicate their absence and disciplinary policies in advance and consider sending an email reminder of their expectations ahead of the Games. Employers who decide to invoke their policies should ensure that they do so consistently and that they don't jump to conclusions; genuine absences will still occur during the Games...
Internet use
Staff may want to watch live events via the internet. Allowing this may discourage 'sickies' and boost goodwill, but employers will need to check that their IT systems can cope with this. An alternative may be to show live events on a large screen in the office.
Beware discrimination and harassment claims
With a global event such as the Olympics and a multinational workforce, employers should beware giving (or being seen to give) Team GB supporters priority over other countries' supporters. This could be a good time to provide employees with updated training on equal opportunities and harassment, so that everyone is clear about what will and will not be tolerated.
Employers should not underestimate the impact the Games will have on London and on their businesses. However, careful planning and a pragmatic approach could earn employers easy employee relation points and avoid wasted management time at disciplinary meetings and even employment tribunals.
Laura Evans is an employment lawyer at Fox Williams