ForViva: Building future-focused PDRs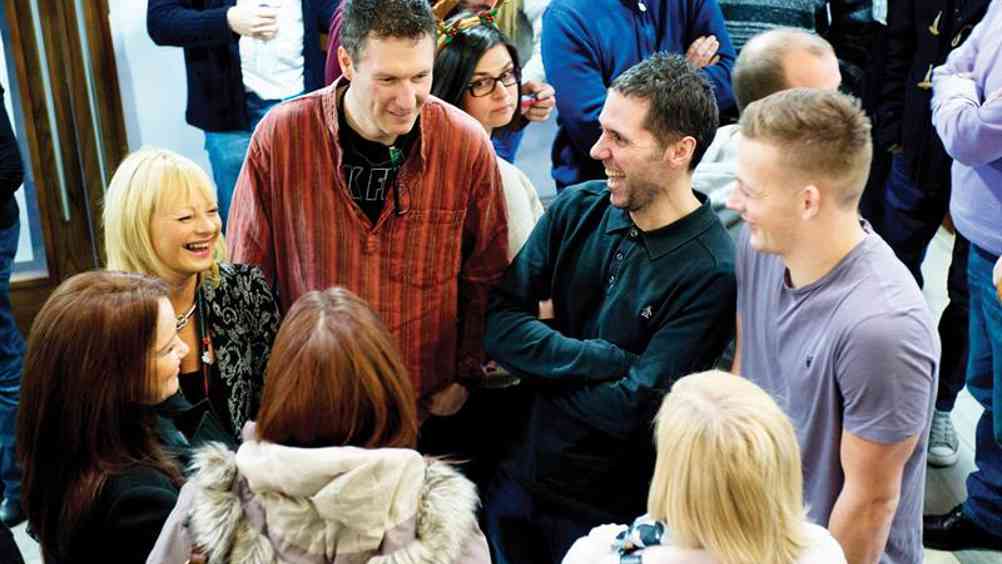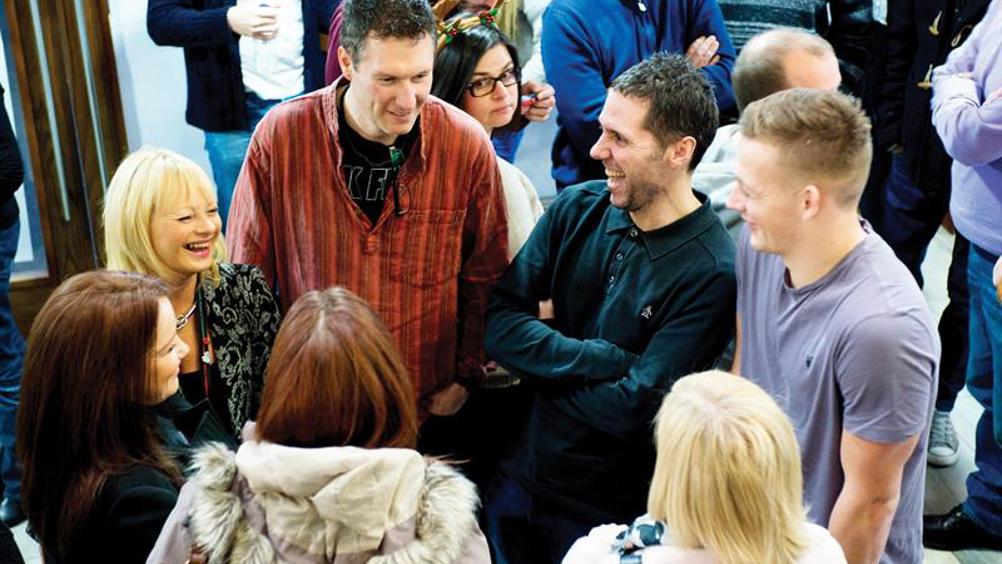 ForViva's old performance development review (PDR) process was outdated and time consuming, so it was overhauled
The organisation
ForViva is a social organisation based in the north-west of England. It was established in June 2015 and brings together City West Housing Trust, Villages Housing Association and construction company ForWorks. The organisation owns and manages 24,000 homes. ForViva's overarching aim is to positively affect local communities by providing high-quality homes and housing services. It builds affordable homes, empowers people to gain training and secure employment, while also providing access to health and wellbeing support. All profit is reinvested to enable communities to develop sustainable neighbourhoods and improve their prospects.
The problem
Until April 2018 ForViva was much the same as many other organisations when it came to performance management. Annual performance and development reviews (PDRs) ruled. Staff would have an interim and an end of year PDR with their line manager. But the problem with this kind of structure is that targets and areas for improvement are based mainly on past performance. It's also rather costly; both in terms of time and resources.
"We know that it's on average £2,700 per employee per year to carry out an annual performance appraisal. And that's based on research from the CEB," explains Debbie Attwood, group director of people at ForViva. "We also felt it restricted creativity, generated mountains of paperwork, and was more about the process than having that quality conversation with staff."
With organisations needing to become increasingly agile, reviewing performance once or twice a year can feel slow and outdated. On top of this, when ForViva asked in its annual staff survey how often employees were having informal one-to-ones with their managers, it found responses varied greatly. Some staff were having them annually, others as frequently as monthly.
"We found that there was no consistency across the business. So the idea of introducing a new process that was very future-focused was absolutely the right way to go," Attwood says. "We also found that people were being held accountable for past behaviours at the expense of improving current performance. So there was no grooming for talent, which we know is critical for the long-term survival of an organisation."
The method
The end of March 2018 marked the end of ForViva's old PDR process. In the 12 months leading up to the launch of the new system in April a lot went on behind the scenes, in particular a focus on how to communicate the change. The organisation rolled out outcome-focus training for staff and managers, including board members. An outcomes-focused approach has been key.
"We're now able to plot our performance management framework on top of our outcome triangle. We have a focus on outcomes and then the outputs that will deliver those. That's a huge step forward for us," says Attwood.
"Our vision and values underpin everything we do within the group, and the year before launching [the new PDR process] we focused heavily on developing our values with staff. Our 'golden thread' runs from our vision, through our values, through the behavioural framework, and into our culture. So it was right that our performance management framework also reflected that approach," she explains.
The new ForViva check-in process allows for much more regular dialogue between staff and managers. The feedback given is in real time and tied to both corporate and individual goals. It also helps eliminate 'flight risk' as the organisation can identify when people are demotivated and may be thinking of leaving.
"Every area of the business has service plans, and from those every team has developed a team plan. This contains the detail about how objectives and outcomes will be delivered, as well as providing a bridge between a department's service plan and an individual's own performance. We won't have individuals creating new objectives," explains Attwood. This differs from traditional annual appraisals where employees agree new objectives based on their performance over the previous 12 months.
At ForViva there will now be a minimum of six 'check-ins' per year. The organisation has partnered with MHR, using its iTrent software to develop an online solution for these. Employees can request a conversation with their managers at any time using the built-in calendar. The meeting can then happen online or face-to-face and is logged in the system. If it needs to be changed at any time this can be done electronically and both parties will be notified. Although ForViva very much encourages face-to-face meetings, "we appreciate that our old process was paperwork-heavy and ate up hundreds of hours", Attwood says. As such the new system is completely paperless, unless either party wishes to bring pre-prepared notes or make them during the meeting.
The iTrent interface is simple; there are drop-down boxes for managers to input information and free text boxes for any notes they may wish to add. Managers and HR will have access to a dashboard to ensure everyone is having their check-ins and that these are being logged properly. Other areas of HR, such as training, are also built into iTrent. So if an employee expresses interest in a course during their check-in a manager can book them onto it.
There is a self-service element too; individuals can book onto various courses electronically, request one-to-ones, or view team service plans via Pentana.
The system is primarily desktop-based but ForViva is looking to bring out a mobile version better suited to its more mobile operatives.
Communicating the new process was all about being engaging and accessible. "I don't think you can overcommunicate so we will have things like avatars and bitesized information we put through desktops in screensavers, and a very active intranet where we publicise news daily, and we're able to monitor the amount of visitors those get," says Attwood, highlighting the use of video as also key.
"It's about making it very clear, very simple, and intuitive. It's not going to take people away from their business," she adds.
The result
It's early days, but ForViva has high hopes for the real-time system's ability to improve the frequency and quality of performance conversations. Attwood is confident it will continue the organisation's future-focused outlook: "It will help take us forward in that we remain focused on what our outcomes are, our behaviours, addressing performance and picking talent in real time as opposed to waiting and delaying. We don't want it to be the archaic approach."
Employees will have the opportunity to give feedback on it in the annual survey, and executives will regularly talk to the teams about what's working well, what isn't, and what they would like to see in the future. Staff will also be able to leave comments on the intranet, which is available on both desktops and mobiles.