Bank of Ireland staff graduate with management and leadership degrees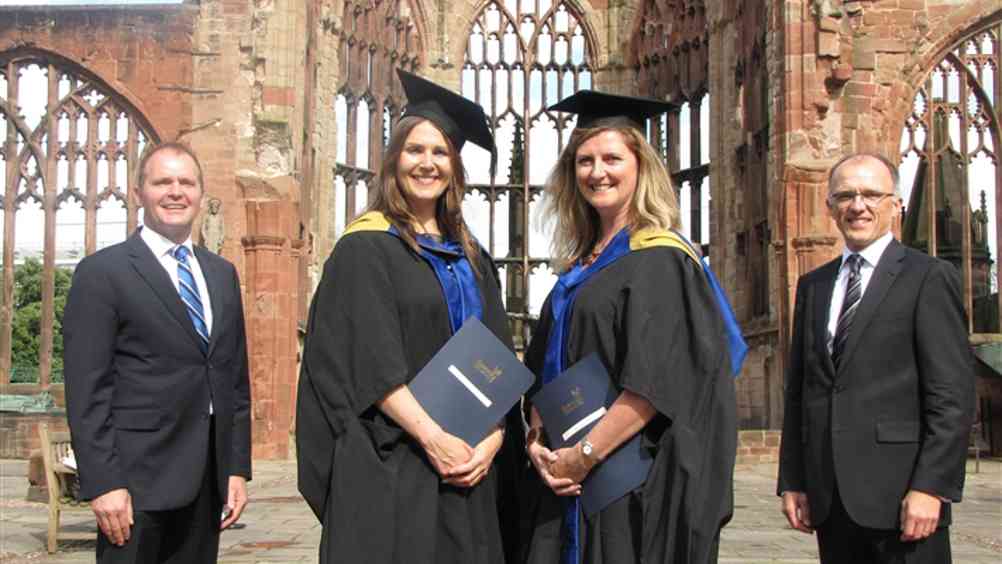 The first cohort of senior managers at Bank of Ireland Group who participated in their in-house delivered leadership programme have graduated with a university qualification.
Fifty seven employees within the financial institution have been awarded the internationally-recognised Post Graduate Certificate in Managing and Leading People.
The graduates are the first to complete the Bank of Ireland leadership development programme since it was accredited by leadership specialists Acua through its parent organisation, Coventry University.
It is one of three Bank of Ireland programmes to have been recognised to a higher education standard by Acua in collaboration with Coventry University Business School.
Eamonn Eaton (pictured right), head of group learning and engagement at the Bank of Ireland Group, said: "The graduation is a significant milestone as it represents our first group of managers to have gained this top-class qualification.
"Typically those working in the banking industry have a primary degree associated with the profession. This accreditation gives our managers and team leaders the fantastic opportunity to achieve an externally recognised qualification in leadership development.
"Success is built on the strength of leadership and this demonstrates our commitment to investing in the leadership capability of our managers for the benefit of those individuals and our business as a whole."
Annie Nolan (centre right) and Joyce Conlon (centre left) represented the graduates from the UK and Republic of Ireland at a ceremony at Coventry Cathedral where they were presented with their certificates.
Andy Watkins (pictured left), business coach at Acua, congratulated the Bank of Ireland Group's inaugural graduates, who will be followed by the next group of 33 managers enrolling for the Post Graduate Certificate in September.
He said: "We are delighted to be providing the Bank of Ireland Group with an internationally recognised accreditation that helps maximise the investment in its leaders as the future of the organisation.
"Our collaboration with Coventry University Business School highlights the added value that we can bring by harnessing industry and higher education