Fiona Deal: At home in the housing sector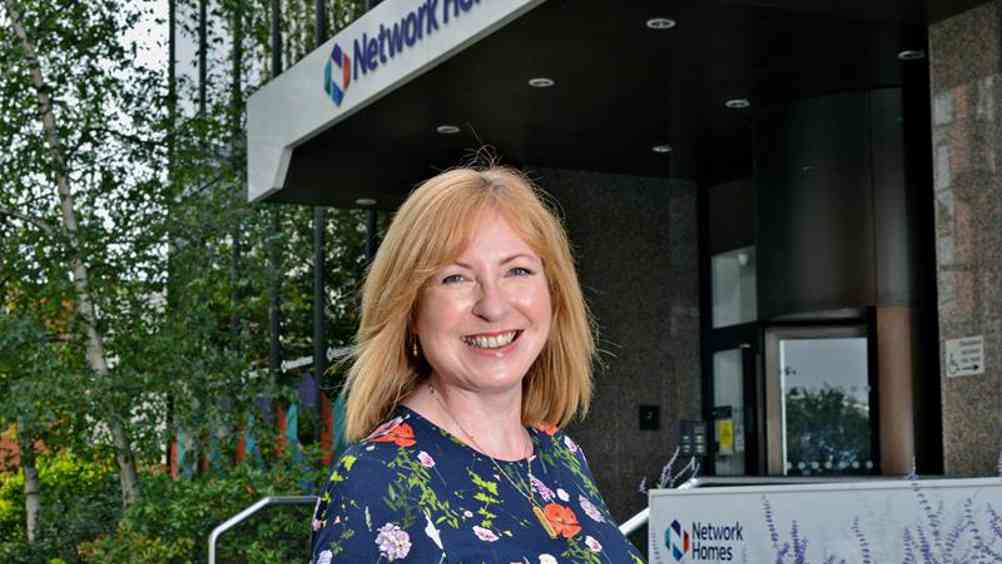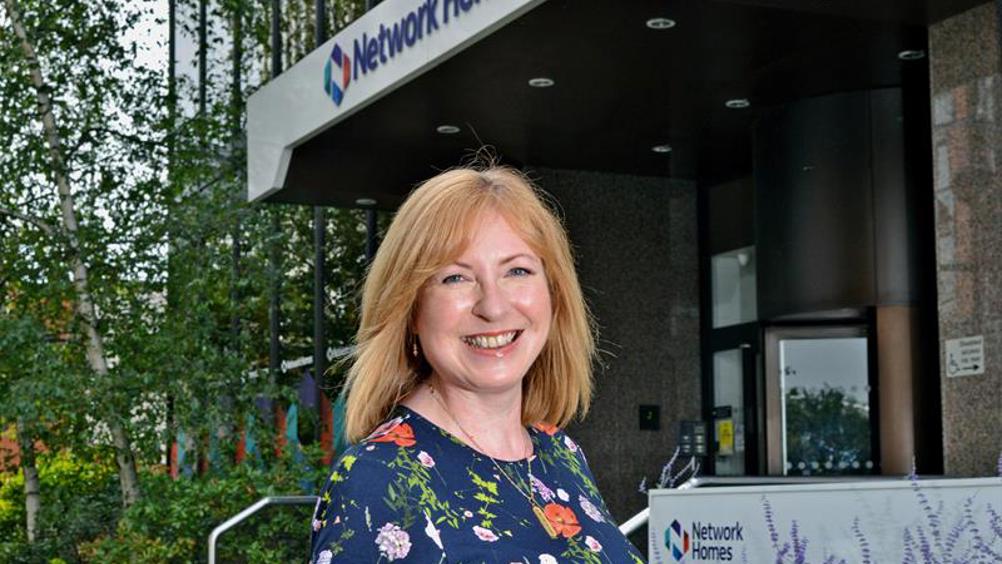 Network Homes' executive director of people and technology dominated the HR Excellence Awards this year for the second time – what's her secret to success?
Fiona Deal isn't someone you'd immediately know was a record breaker. Her fingernails are a normal length, she doesn't seem like she'd relish smashing watermelons open with her head, or creating human tunnels for dogs to skateboard through in her spare time…
Yet in June 2012 Deal became exactly that (minus the Guinness World Records verification) when she swept the board at the HR Excellence Awards. The then-executive director of people and culture at housing association AmicusHorizon (now Optivo) took home an incredible six trophies – a record at the time and yet to be repeated at any HR Excellence Awards since.
The awards were in recognition of the incredible turnaround journey AmicusHorizon had been on. It morphed from an organisation on the brink of meltdown in 2008 – with dire customer service records and disengaged staff – to a dynamic and forward-thinking organisation by 2012.
But Deal's only gone and done it again. This Summer's awards were as competitive as ever, with impressive contenders in all categories. And yet Deal, now executive director of people and technology at Network Homes, managed to almost match her previous record by taking home five awards, including HR director of the year, Best HR team and our prestigious Gold award.
Which means she's set a new record this year as the only HR director (as far as HR magazine's current regime is aware) to return and do it all again at a different organisation.
When HR magazine meets Deal at Network Homes' head office in Wembley a few weeks after the big night she's still reeling from her win. She's been on holiday since the ceremony and her office is strewn with balloons and a big bouquet of flowers as a 'welcome back and congratulations' from her team. The buzz around the organisation is palpable.
And yet a couple of years after her 2012 win it looked unlikely Deal would ever achieve such success again. She left AmicusHorizon in 2014 after an accident that caused a stroke.
"I lost all the movement down my left-hand side, I was in hospital for about a week, then had a three-month recovery, then had a bit of a psychological meltdown," Deal recounts. "I think I went back to work too quickly."
So when Deal was approached by Network Homes she thought "OK this is my chance not only to do something for Network, but for Network to do something for me", she says.
"I got the call from Helen [Evans, chief executive] in 2015. Basically the message was 'we've been in merger conversations with Catalyst [an equal-size housing association], it all looked as though it would go swimmingly but it's fallen apart at the last minute'.
"That coincided with a staff survey… it was a wake-up call," Deal adds. "Leadership had been so distracted by the merger discussions they'd not focused on the organisation at all. So people were feeling disillusioned, demotivated, with no clear sense of direction."
Network Homes had never had a people director, and originally Deal came on board as a consultant. But she was – fortuitously and in the nicest possible way – pretty much tricked into staying, she laughs.
"The first afternoon I came in the merger had just fallen apart. I came in thinking Helen was going to talk to me about what I'd recommend for next steps, and she said 'will you go down and meet the team?' And that was it, I was here!"
Though she's not quite sure why the organisation was brave (or foolhardy) enough to run a staff survey during merger talks, its disappointing results proved an excellent starting point for Deal.
"What it told me very clearly was three things: leadership needed a massive focus. As did employee engagement. Then thirdly it was being really clear about our employer brand and why someone would want to work for us. We're never going to be able to compete with the big boys in London so let's be fair, let's have people who are well communicated with, well managed, well trained, rewarded, valued and appreciated."
The most glaring issue when Deal joined was a fragmented structure: "Network was really behind the curve in that it had hung onto its federal structure.
"We had all these different registered providers, different policies, different procedures, different management styles, different cultures… We had silos between the shared ownership arm, the private sector leasing arm, the older persons services, and they all had different pay and T&Cs."
So after writing the new people and culture strategy Deal set about harmonising these for all of Network's circa 550 staff – something the organisation had tried but failed to do at least twice.
The secret to her success was pace, she says: "Helen had been told that this would take years and cost millions. I said 'we've got to do it in six months because I want to get onto the culture change'."
So the HR team set about a "90 days of massive action" approach. Deal started officially in October 2015 and by Christmas every role profile had been rewritten. By 31 March 2016 the consultation had finished and every employee had signed up to their new contract.
"It's not difficult, there's just a process you have to work through. But you have to never take your foot off the gas," says Deal. "You have to commit; I committed personally to hours and hours of face-to-face consultation. That won trust."
For particularly tricky customers Deal pinched a phrase she used at AmicusHorizon: 'CAVE dwellers'; standing for 'Consistently Against Virtually Everything.'
"I'd say 'you can sit there with your arms folded and be a cynic but cynicism's cheap. So challenge me, ask questions of course. But do you really want to come to work and be against everything?' And people start to smile…"
Achieving the 'unachievable' on harmonisation in such a short space of time then gave Deal the mandate from her senior team to get stuck into culture change.
For Deal "winning hearts and minds and engaging people" is in large part down to getting them to have fun together and while they learn. Some of her award-winning work at AmicusHorizon – smashing through psychological obstacles in the physical form of planks of wood… dancing in public to 'Blame it on the Boogie' – sound a bit like record-breaking attempts after all.
And so it was at Network Homes: "The very first thing we did was the staff conference where we got everyone together. 'To boldly go…' was the strapline. We did a funny video with the exec team dressing up as members of Star Trek to show they were quite human."
Again pace was key. The first staff conference was held in October 2015, then leadership roadshows in November and December. In January 2016 the team launched How To Be Brilliant, a personal development initiative with author and coach Michael Heppell, which involved staff "getting out of their comfort zones and breaking self-limiting beliefs" by handling snakes, rats and tarantulas.
Deal says she "makes no apology for sheep-dipping" staff through this and other developmental experiences, such as the Mary Gober International high-performance training employees went through in May 2016. This is how you force seismic yet sustainable transformation, she asserts: "You don't change a culture in three to five years; you change it in six months. Then you re-layer those messages."
Next in Autumn 2016 were 'Sizzle Sessions' with Heppell, training 180 staff as ambassadors to run "short, snappy, video-based sessions". "We did things about how do you 'wewow' your colleagues and customers – by talking to them in the lift, by making them a cup of tea – silly little things that build a culture of feeling positive and connected," adds Deal. This was followed by a managers' conference, held at Wembley Arena and featuring sports psychologist Steve Ingham.
Then in June 2017 "Grenfell happened". With Network Homes buildings clad in the same material as Grenfell Tower the organisation went straight into crisis management mode. Whether to still hold a pared-down staff conference was a "real internal dilemma" for Deal: "I was thinking maybe I should fight to say 'let's not just stop everything, keeping our people engaged is more important than ever'."
In the end the organisation took its lead from Network's employee reps. Though the new people and culture strategy was relatively inexpensive for what was being achieved ("over the three years the total cost of people and culture has been £1.6 million, but that's only 1.5% of our total expenditure", says Deal), the decision was taken that the association "couldn't possibly spend thousands of pounds on a staff conference when it could go into fire safety".
This was a real blow to the momentum of the HR strategy, says Deal. But what the tragedy did evidence was the new-found strength of an organisation that – had Grenfell happened 12 months earlier – wouldn't have been up to the challenge, she says.
"All of our execs were in nightly meetings, reassuring residents, being accused of all sorts… just horrendous," says Deal of the leadership and resilience challenge facing her executive team. "A lot of staff literally stopped their day job and were parachuted into a project team just focused on that for six months. So it shows what you can do. And how an organisation responds to that is a test of what its culture really is."
Deal's original strategy was rekindled in 2018, with a focus on customer service training. Indeed while visiting HR magazine spots a sign on one of the walls reading 'every complaint is gold… treasure it!'
"Free business consultancy is how I see it," says Deal regarding the importance of 'treasuring' customer complaints. "We could pay someone to come in and do an audit and borrow our watch to tell us the time. Or we could say 'our customers are already telling us'."
The staff conference was also reinstated in 2018 (where people, in true Fiona Deal style, were taught to dance the Haka). Crucially this was also the year Network Homes made it onto The Sunday Times' 100 Best Not-For-Profit Organisations to Work For ranking.
Deal has also now taken on IT, to combat this previously being "an incredibly disillusioned function" with infrastructure far behind the rest of the sector. Deal's strapline for its transformation is 'Smarter, Better, Faster, Stronger' with – you guessed it – "everyone doing some funky dancing to the Daft Punk song at the last conference".
"So my plan for world domination is going to plan!" Deal quips, explaining that key focuses for the organisation going forwards will be an office move in March 2020, leadership diversity (particularly BAME representation), and the effects of Brexit and governmental change on the housing market.
Deal doesn't have any plans to tackle, or dominate, another organisation (or another HR Excellence Awards) just yet though. And she's confident she's found her perfect home in the housing sector. "When I joined Moat Homes [in 2000], on my first day I thought 'I'm not going to stay here. I'll do my probation and then I'll be off'. But by the time I'd been there six months I was hooked," she recounts.
"The value model is really important to me. We're housing people who otherwise wouldn't be able to get a roof over their heads. Having somewhere to go at night where you're safe, warm and secure opens up possibilities in life – to education, to all sorts of other things…
"That, I think, is why we're all in this game."
This piece appeared in the September print issue. Subscribe today to have all our latest articles delivered right to your desk