"Don't panic, don't panic": Lessons on keeping calm in a crisis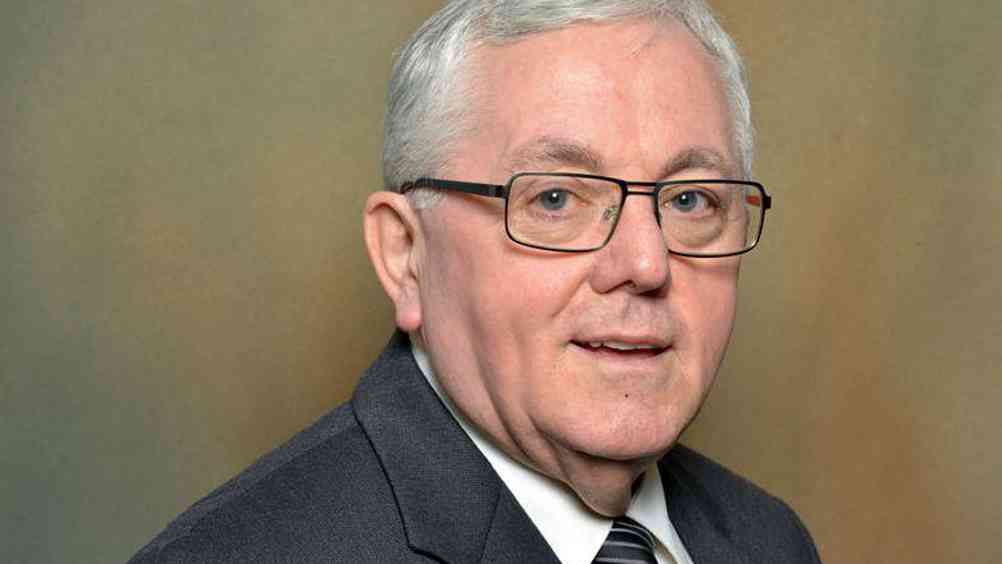 Experienced HRD Graham White gives his top tips on staying cool when you might be tempted to panic
I recently enjoyed watching the new Dad's Army film at the cinema. There has been a lot of debate around whether the big screen could emulate the success of this much-loved TV show. For me the film was a great success and I enjoyed every minute. It also reminded me of a great lesson for all HR professionals.
Although almost 50 years have passed since I watched my first episode, my choice of Dad's Army hero remains unchanged: Lance Corporal Jones, with his rallying cries of "permission to speak Sir" and "they don't like it up them", as well as his most famous exclamation: "don't panic, don't panic!"
Working in HR for almost all of my career, I have encountered a lot of people who might not be shouting "don't panic, don't panic" but are certainly repeating it in their minds. We look at crisis with shock, as if it should be a surprise, yet none of us are ever likely to have a crisis-free life or career.
Looking back over some pretty challenging crises in my life, here is my simple set of three rules. I can't promise they will ever create a crisis-less life. But in my experience following these steps mean the hurdles we face flow more easily under us.
1. Don't panic. Easier said than done but this is a crucial first step in ensuring a problem does not become a disaster. We make decisions in a time of panic that are almost always short-sighted, ill thought-out, and proportionally more likely to be the wrong ones. If we panic when crisis occurs we will almost always make bad decisions.
My mother always said to count to 10 before reacting to something. That advice has not only saved me from embarrassment, it has also averted corporate disaster. At the moment of crisis take some time to let the fear subside. Then, once calm, a solid plan of action will form.
It was as a young HR manager in a large manufacturing organisation that I first saw this in practice. Our largest order in the history of the company had just been received when our main production line broke down. Panic was haemorrhaging from the sales manager and the production manager. We decided to sit in silence for five minutes, and slowly a plan formed and a solution was developed.
2. Don't quit. I have seen all too often the direct consequence of poor crisis management. I have had to sit dumbfounded as it was suggested that the HR recruitment process must be faulty, as we saw the same senior post fall empty over and over again. The reality was recession. It needed strong financial leadership and bold decision-making, but what we got was finance directors quitting as soon as their first plan faltered.
Anyone can give up; it is the easiest thing in the world and I needed my CEO to reposition the competencies of this role to ensure the next appointment was with us for the long term. When everyone around you is expecting something to fail declare your ultimate confidence in a successful outcome and take another step forward.
3. Don't blame. When all your effort should be focusing on a solution, why is it so many leaders want to spend their time figuring out who is at fault? It might be self-protection, or the knowledge that soon a postmortem will be demanded. But this establishes division in the ranks and breaks down effective communication.
In one of my public sector roles a major problem arose. The failure of one of our services resulted in an immediate reputational risk to the organisation and a potential litigious challenge from service users. During our first meeting about this we spent 25 minutes discussing the size of the reputational risk, and the next 20 determining blame. It was an astute colleague interrupting and asking what we were doing for those service users affected that pulled us back. Thankfully the whole meeting then changed direction.
As the size of the crisis becomes clear think: people first. Considering how everyone involved is affected ensures teams work on solutions not alibis. When our greatest need is a unified and focused team working together to find solutions let's make sure we haven't turned them into individuals trying to avoid responsibility
These three simple steps have got me out of some pretty challenging situations. The alternatives are too worrying to consider. For those who might choose to ignore my advice, I will leave the last words for Private Frazer: "we're doomed I tell you, doomed…"
Graham White is an executive coach and motivational speaker. Past HRD roles include within the NHS, local government, policing, banking and manufacturing