HR Barometer: HR directors optimistic about growth and recruitment across Europe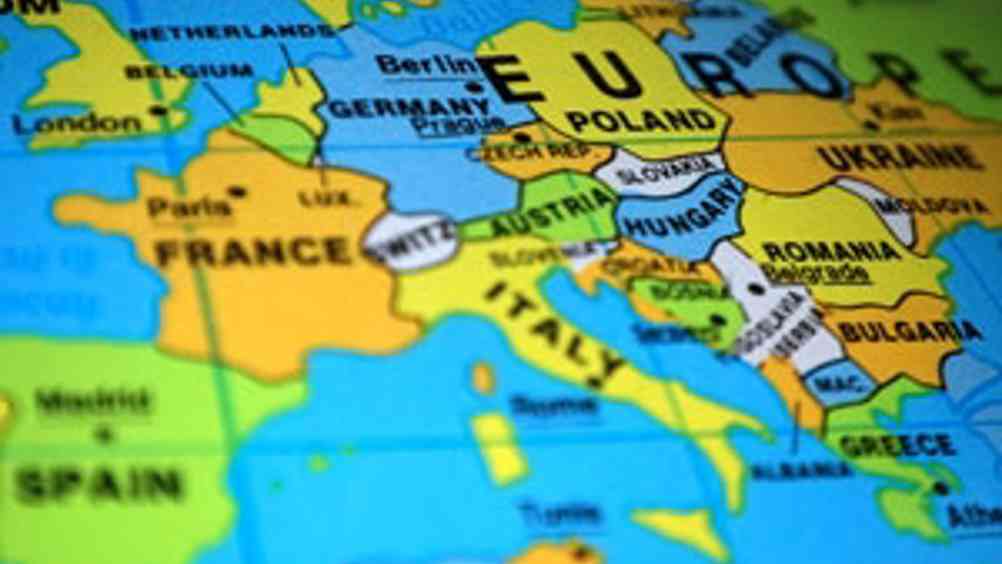 HR professionals across Europe are looking forward with a new air of optimism predicting business growth, according to the HR Barometer study, designed and carried out for the European Club for HR (ECHR) by Aon Hewitt.
The findings revealed HR professionals across Europe expect revenues and investment to grow at a much better pace in 2011 than in the last two years with only 2% of respondent organisations forecasting a decrease this year.
The more positive outlook for the year ahead is confirmed by the employment prospects. The proportion of companies foreseeing a reduction of their workforce is significantly smaller now at 26% compared to 44% last year and 71% in 2009. Meanwhile, the proportion of companies that expect to add new jobs has increased to 28% in 2011, up from 20% in 2010 and only 8% in 2009. Almost half (46%) of companies are expecting to maintain the same level of employment.
The impact of measures taken in 2010 to face the downturn and prepare for recovery has been assessed by almost all respondents and results seem to match target objectives. Only 4% of companies said that they missed their targets.
The difficulty of having a suitably qualified labour force, or in finding the right talent in the right place, emerges as this year's most influential factor when designing HR policies. Talent shortage jumps from fifth to the first position in 2011.
Cost sensitivity loses its first place but remains a highly influential factor together with changes in the company culture and organisation. Challenging profit targets, product and process innovation and - more prominently than in previous years - the expansion of operations in new markets, make up the top tier of the list. These internal and external factors are expected to have an impact on HR processes, the way the HR function measures its added value to the business and on new business competencies to be developed by HR.
The top three priorities on the HR agenda for the 2011-2013 period have remained stable over the last two years but with an even greater focus on core human capital assets, namely: leadership development (mentioned by 54%), employee engagement (50%) and talent retention (44%). As a 4th priority, the focus will be on implementing an integrated HR IT system throughout organisations. The reduction of labour costs remains among the top 10 priorities but is scaled down to the 9th position (8th in 2010).
The CEO maintains the top position for the best level of cooperation established by HR leaders. The quality and level of cooperation with the lines of business and other key corporate functions such as Finance is also considered positively. The weakest level (or total absence) of cooperation in place remains with the function responsible for investor relations: 25% of respondents consider this relation as poor, while another 39% has no relationship at all. Cooperation with business schools and professional associations is also quite poorly rated by 37% of respondents. The quality of the level of cooperation with top business executives is reflected in the high perception of HR activities by the CEO. Eighty three per cent of respondents think that their CEO has a high or very high perception of what HR does. This high level of appreciation is less widespread when asked about the perception that employees have of HR (only 43 % of respondents indicate a high or very high rate).
A majority of respondents expect significant changes in HR capabilities and competencies within the next three years particularly in relation to functional expertise on leadership and talent development (60%), change management (57%), and strategic advice to management (52%). By contrast, only 19% of respondents expect changes in risk management. This is an area that seems considerably under-estimated by HR leaders. Companies would benefit from much greater attention than is currently the case given the broad spectrum of people-related risks that may undermine corporate reputation, performance and safety.
The level of satisfaction of HR leaders with their role and employer remains high with seven out of 10 declaring that they like both and are not ready to make a change. However the proportion of those ready to change job and move away from HR has increased from 8% last year to 22% this year. The proportion of those aiming to change company has also increased from 13% last year to 29% this year.
Leonardo Sforza, head of EU affairs and research at Aon Hewitt and author of the study, said: "The overall picture emerging from this year's European HR Barometer mirrors the improved macro-economic landscape while still reflecting the challenges that remain for business leaders and policy makers at the turn of the new decade.
"The 2011 HR Barometer results suggest that HR leaders have lived - generally with success - through a crucial period of transition from crisis to recovery. HR leaders' confidence is rising and they will be increasing their focus on their key human capital assets which will be instrumental in leading and developing the business. Meanwhile they are continuing to struggle to address emerging workforce issues and to anticipate business needs. This may explain the recurrent and increasing complaint of HR - made by almost half the study's respondents - that they are being involved too little and too late in strategic business decisions that affect people management policies and practices.
"A culture of HR excellence is widely seen as a critical success factor for sustainable business success. The translation of the theory into daily practice is already a reality for leading edge organisations, irrespective of the sector or location of activity. However, without a renewed joint engagement by HR professionals, lines of business leaders and managers it will be difficult to overcome the current bottleneck and to ensure that HR excellence becomes the norm rather than the exception in far more organisations."