Employees working when mentally unwell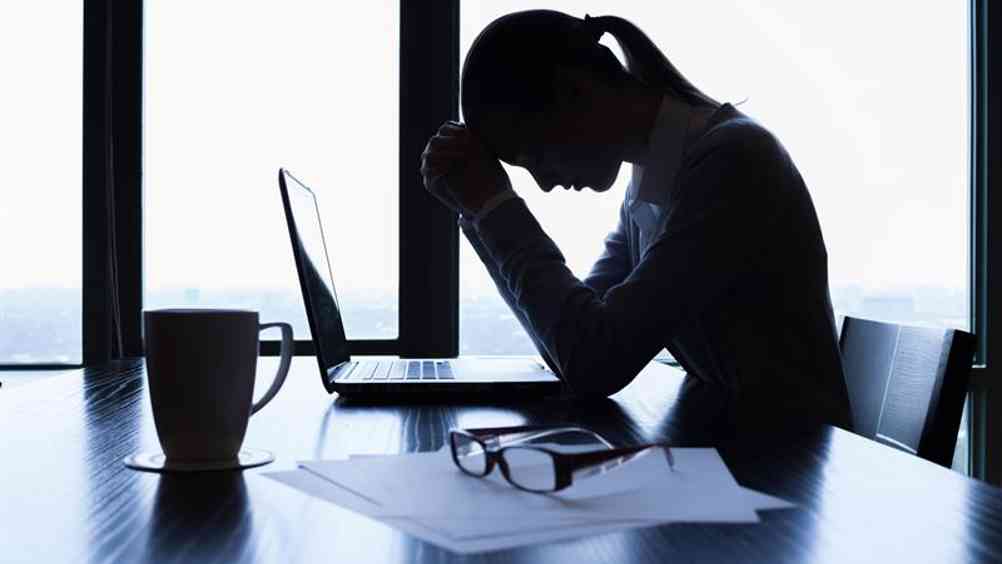 Many people were worried about how their boss and colleagues would react if they took time off
A fifth (18%) of employees have gone into work when feeling mentally unwell, according to research from Canada Life Group Insurance.
The survey of 1,004 people found that 19% would be more likely to go into work if mentally ill than physically ill, and 12% said that their boss and/or colleagues' understanding of mental health issues is poorer than of physical ones.
Many employees were worried about how their boss and colleagues would react to them taking time off for their mental health. The research found that 20% would be embarrassed to say they were absent with a mental health problem, while 13% would be worried about their future job prospects if they called in sick. Around an eighth (12%) feared their boss and/or colleagues would no longer take them seriously if they spoke of mental health concerns.
When it came to ways for employers to help, 37% of those polled said flexible working would make them feel more comfortable when taking time off for illness. A third (34%) cited a more positive workplace attitude towards health and wellbeing, while a quarter (26%) wanted less pressure to be 'always on' and working.
Paul Avis, marketing director at Canada Life Group Insurance, warned that old stigmas still persist when it comes to mental health in the workplace. "People suffering from mental health issues should be focusing on getting better rather than struggling into the office," he said. "You would not come into work if you were too physically unwell to do so would you?
"Too many employees do come in when unwell as they are worried about how having a mental illness will affect their job prospects or relationship with their colleagues. Employers must do more to show they are serious about supporting employees with mental health and stress-related issues. It is important to communicate not only that it's okay for them to take time off to get better, but also that there won't be any negative impact on their career for doing so."
Clare Burles, people director for Virgin Trains said employers need to do more to help those with mental health issues. "We know that mental health issues have a significant impact on UK businesses and as a caring employer we have a responsibility to support our people in the best possible way," she told HR.
"We take the mental health of our employees seriously here at Virgin Trains. More needs to be done by companies to remove the stigma around mental health in the workplace and to enable open conversations to take place on the issue. Employees need to feel at ease to speak up and most importantly feel supported when they do."
Virgin trains has a strong focus on improving the mental wellbeing of staff. "We've introduced an entirely in-house Health and Wellbeing team, whose focus is on holistic wellbeing which includes improving the mental wellbeing of our employees as well as their physical fitness for work," Burles said. "We are proud to be signatories of the Time to Change pledge, have appointed mental health champions and given our people a platform to share their own mental health stories and offer and receive peer support. With the in house Health and Wellbeing Team and the Employee Assistance Programme, which all of our people can access for free, we're confident that our people can get the support they need.
"Since placing a real focus on the mental health we have seen an increase in absence specifically connected to mental health. Some business leaders may not feel comfortable with this as ultimately higher absence has an impact on the cost base but I'm quite comfortable because it means that our culture and attitude to mental health is shifting here at Virgin Trains. Only in an open environment will people seeking help with their mental health feel comfortable seeking support and taking the time they need to get better."