Employees' health is suffering as a result of being "glued to their desks", according to EnergiseYou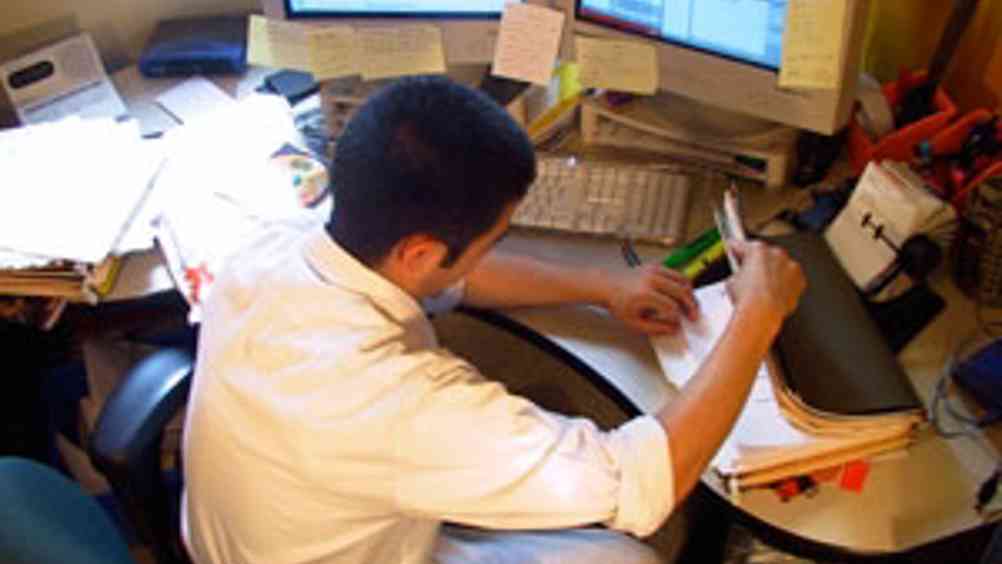 Workers' health is being put at risk because of poor computer use and employees staying at their desk for long periods of time, according to research published by employee health analyst EnergiseYou.
In the survey of over 2,000 UK employees, only 30% of respondents found their working environment to be suitable.
It revealed that 37% claimed to have suffered from tension headaches or migraines, while 66% said they have tension or feel pain in their neck, back and shoulders.
Oliver Gray, managing director, EnergiseYou, said: "With so many people failing to follow healthy computer practices, it's no surprise that organisations experience such high muscular-skeletal related sickness absence rates.
"It is a legal requirement for organisations to carry out workstation assessments but still many employers fail to do so. Not only are these employers falling foul of the law but their people are far more likely to suffer with poor health related problems, such as back problems, repetitive strain injuries (RSI) and headaches.
"By training employees to use their computer smartly, organisations have a real opportunity to reduce muscular-skeletal related sickness absence and improve the health, energy and performance of their staff."
The study also showed employees regularly sit in front of their computer for long periods of time, with half of respondents saying they never take fixed breaks.
In addition to this, 70% said they eat their lunch at their computer or desk, which Anna Soubry, the minister for public health, has said is bad for your health. She said: "Today, people don't get paid for their lunch. It's mad and it's wrong.
"Taking a proper lunch break is good for you because it provides the time to chill out, get your head back together, and enjoy what you're eating in the middle of the working day."