The employee view: The transferrable skills of a reservist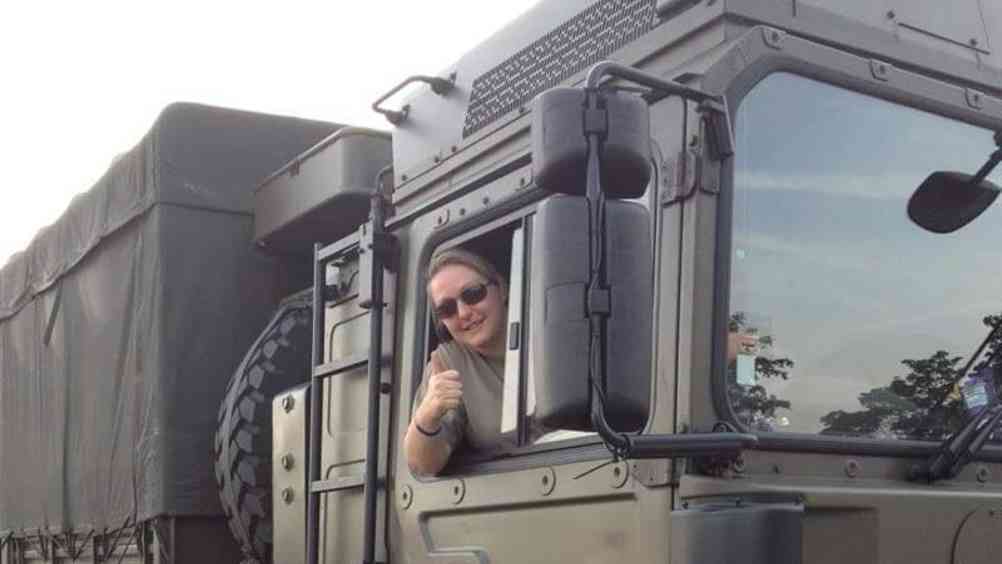 Why every reservist needs a supportive employer... and the other way around
It's 7am and I'm battling traffic to get to the airport for an early flight to Edinburgh. I've already deposited my children with a friend who will take them to school for me. In the boot is an overnight bag and briefcase for Edinburgh. I've also packed my RAF military kit and uniform for a training weekend.
This is what a 36-year-old single mum holding a career with the Royal Bank of Scotland (RBS) as well as the reserve forces looks like.
I am a flight lieutenant with the Royal Air Force/ATC. I am also a manager performance consultant with RBS. Both roles challenge me, reward me, keep me active and regularly develop me. The two roles feed into each other, with their successes, lessons learnt and insights into the nature of people development. Being good at one makes me better at the other.
After 15 years at RBS I now have my dream job. I work with senior leaders and executives, coaching them to become even better at leading their people and businesses.
As an officer I'm attached to a central training team at RAF Cranwell. I take great pride in my role as an instructor for the junior leaders' course. Now in its 18th year, the course puts 17- to 20-year-old cadets through a nine-month leadership training programme. Graduates will join the Armed Forces or go on to civilian careers. However, they all take away a wealth of experience that puts them in a strong position to compete for entry-level leadership roles in a fiercely competitive world.
Being a reservist has taught me a lot about myself, made me more confident in my abilities as a leader, given me opportunities to travel all over the UK and overseas, and allowed me to get useful qualifications. With RAF support I've completed my BTEC in Learning and Education and Level 7 ILM in Executive Coaching and Mentoring. I use these skills both as an RAF officer and as a performance consultant for RBS.
My biggest challenge is being the best I can be at RBS and the Reserve Forces while being a good mum. It's all about juggling time and responsibility. Long hours at work, travel, extended periods of squadron training, and home time spent preparing lectures and training mean that without support it would be almost impossible for me to find the right balance.
Flexible HR policies and understanding about the value of reserves training make a huge difference. RBS has always been really supportive of my reserve life, providing two extra weeks of paid leave for reserves training. Last year I was asked to go to West Africa as an instructor on an extended leadership course. My manager recognised the direct benefit that this would have on my day job and allowed me to attend as part of my career development at RBS.
As a member of the Armed Forces Network at RBS I am involved in some of the great work that's going on in the business to support the Armed Forces, its personnel and dependants.
While I am an officer in a non-deployable role, I'm immensely proud of the uniform I wear and the job I do. Having a major role in shaping the future of 85 young people, helping to create the future generation of military and civilian leaders is rewarding. This is possible because I work for an organisation that recognises the value of what I do.
Amanda Curtis is a performance consultant at RBS