Talent and technology at Daily Mail & General Trust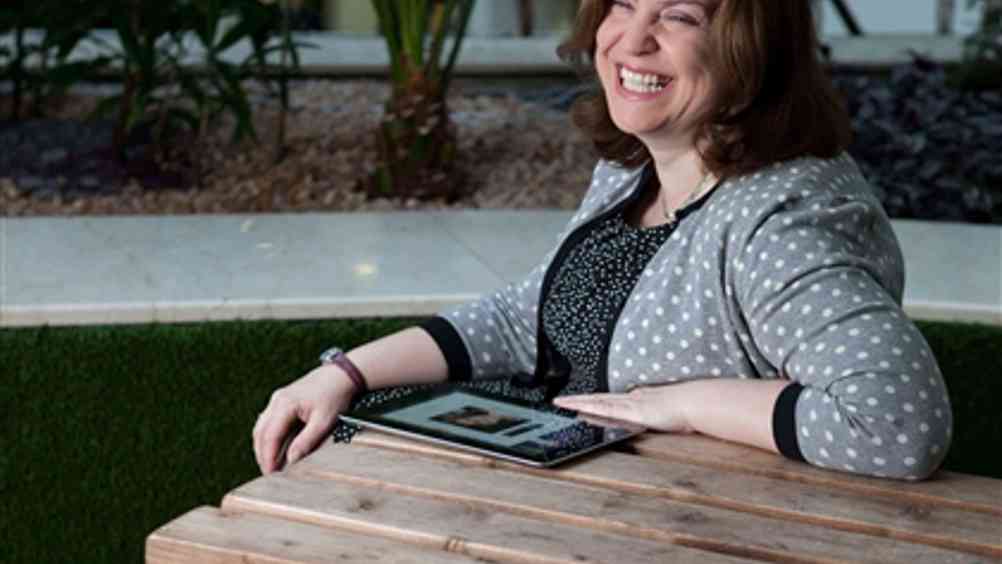 Think about the last time you read the news. Did you buy a newspaper? Were you browsing the internet at work, on your tablet at home or on your mobile on the go? Or was it through a link that someone you've never met, on the other side of the world, posted on Twitter?
The way we consume media has changed for good. Last year, for the first time, the number of people who said they got their news online exceeded those who said they read it in print, according to Pew's influential annual internet report. This year, the report found that 46% of people use between four and six platforms to seek news daily; only 7% use one platform.
Much as it pains HR magazine to write this, print is in decline. For many media organisations, especially those that originally made most of their profit through newspapers, the current climate is a slog up one very steep hill, and it's not something that's likely to get any easier. So how did the Daily Mail & General Trust (DMGT), the company behind Daily Mail and Metro, manage to announce a profit growth of 10% in November 2012, with a remarkable surge of 50% at regional news arm Northcliffe Media?
The answer is embracing technology, innovation in the everyday and forward-thinking talent management. And it's Catherine Rush (pictured), head of talent at A&N Media, who can be thanked for much for that.
A&N Media is the consumer media arm of DMGT, covering newspapers as well as recruitment, property and news websites. Although you might think you haven't heard of it, chances are you have interacted with at least one of its brands: it connects with 46% of the UK's adult population, with over 155 million consumer touchpoints. It includes several household-name brands such as Metro, Jobsite, PrimeLocation and daily deals website Wowcher. So it's not that much of a surprise to learn that it's an arm that is responsible for much of DMGT's success: in 2012, A&N Media's profits rose by 12%.
Rush has been head of talent at A&N Media for the past four years, holding talent development roles at Royal Mail, online bank Egg and information services company Experian before that. These last two roles in organisations that truly understand the importance of digital gave Rush a technology knowledge base that has been invaluable at DMGT, as technology becomes more and more crucial to its success, and even survival.
"We are operating in challenging conditions," Rush says, over coffee at DMGT's impressive London offices - all glass and palm trees. "Print is in decline and we see technology advancing at a pace. Digital technology is moving on incredibly fast. We need to harness these advances. The business needs to work in partnership with technology to achieve its aims." Not innovating or embracing technology is simply not an option - something that most organisations must be able to identify with, regardless of sector.
Technology is a crucial strategic imperative for the business. And so is talent. "The DMGT CEO [Martin Morgan] has explained that we have two strategic imperatives: technology and talent," says Rush. "He's keen to understand how we can harness technology and use it to our advantage, and also understands we need the best people and we need to give them the best opportunities."
This linking of technology and talent is even more explicit when you learn that in her capacity as head of talent, Rush reports to A&N Media's CIO David Henderson. In a blurring of the lines between roles, Henderson himself has been quoted in several IT trade publications as saying talent management is one of the most critical issues CIOs need to address today.
"One of the key things is how closely I work with the CIO," Rush explains. "I understand his vision and where he's going. We are harnessing social tools, mobile technology and the cloud a lot more. [As HR], you've got to have an understanding of what that means. I'm lucky that I have a technical background. I can help other people understand that we can't be legacy: we need to be moving forwards. New critical roles are coming through all the time."
In the day-to-day running of A&N Media and the wider DMGT, innovation never leaves Rush's mind. "How do we get people to be innovative and creative?" she asks. "Crowdsourcing is so important, getting ideas from the great people within our organisation. We have a head of innovation. We have an ideas factory, where we choose a monthly topic that people are free to suggest ideas around. Then, we as a business can look into the potential proposals and even invest." Ideas are reviewed by panel of experts, chaired by Lord Rothermere [chairman of DMGT], sending a clear message of buy-in from senior leaders. Mobile technology can be bought discounted through incentive schemes and 'bring your own device' (BYOD) is encouraged.
Rush is particularly passionate about 'chattering ideas' - the sharing of insight and collaboration. A&N Media has a real-time facility for people to tell the whole company about their work, achievements and ideas. And secondments and work placements mean people get the opportunity to collaborate outside of their usual siloes.
"If someone has done something great, you can ping the idea and get the message out there," says Rush. "The whole company can share ideas. You could hear something that's happening in our Leicester or Manchester office from your London office. We're now taking it to the next level: getting ideas from around the organisation - chattering ideas that can be taken into new product development."
There is one particular technology initiative that is so obviously Rush's baby - she's enthusiastic about all things talent and tech, but her eyes light up even more when she talks about it - and that's the technology summer school. Launched in 2011 for high-performing technologists across A&N Media IT, Jobsite and Euromoney, the summer school combined leading industry and academic thinking. Delegates were taken away for a week to hear the latest thinking, develop ideas and complete a challenge linked to real business strategy. Themed 'Think Differently', the week culminated in delegates presenting four innovative technology ideas they thought DMGT and A&N Media should be investing in.
"We had a lot of personalities, backgrounds and experiences in the room," says Rush. "Delegates were really given the steer to think big, and they had quality time with the MDs of Metro and Northcliffe Media." The first summer school was such a success that it doubled in size and extended its reach in 2012, becoming DMGT-wide.
"This time, we went right across the organisation to look at the strategic direction mobile, social and cloud technology is taking and the impact it's having on our business," Rush explains. "It's a chance to meet senior leaders, understand where the business is going, deepen relationships across the organisation and share best practice."
Fittingly, Rush oversaw the internal development of an app to accompany proceedings. It's an impressive piece of kit, which includes a tailored programme for each day, speaker and attendee bios, hints and tips, an introduction from the CIO and the capacity to take notes, download presentation materials and give a star rating to each session. It's simple to use and looks great, and could change delegate and learning materials for good at the organisation, Rush believes.
Mobile apps are crucial for A&N Media and it has a development sprint suite to reduce time to market in a competitive space where a wasted afternoon can make the difference between failure and success. "The development team works very closely with the business," Rush continues. "And by working so closely with the business, it means we can be ahead of the curve when it comes to developing our people." Most of A&N's brands already have mobile apps, and you only need to look at the success of the Mail Online, the Daily Mail's website, which gets a staggering 100 million unique visits every month, to see how prominently online technology will figure in DMGT's future.
"Digital technology is so rapid," concludes Rush. "It's moving at a pace and we need to keep up. We need to be creative in how we do our jobs and be constantly looking forward. The newspaper industry has a one-day shelf life, so we need passionate, innovative people who think about how they can bring value, every single day."
Catherine Rush will be speaking publically for the first time at the HR Talks event in February, covering innovation, talent and technology. Click here to for more information and to register