Skills: UKCES - Mission to simplify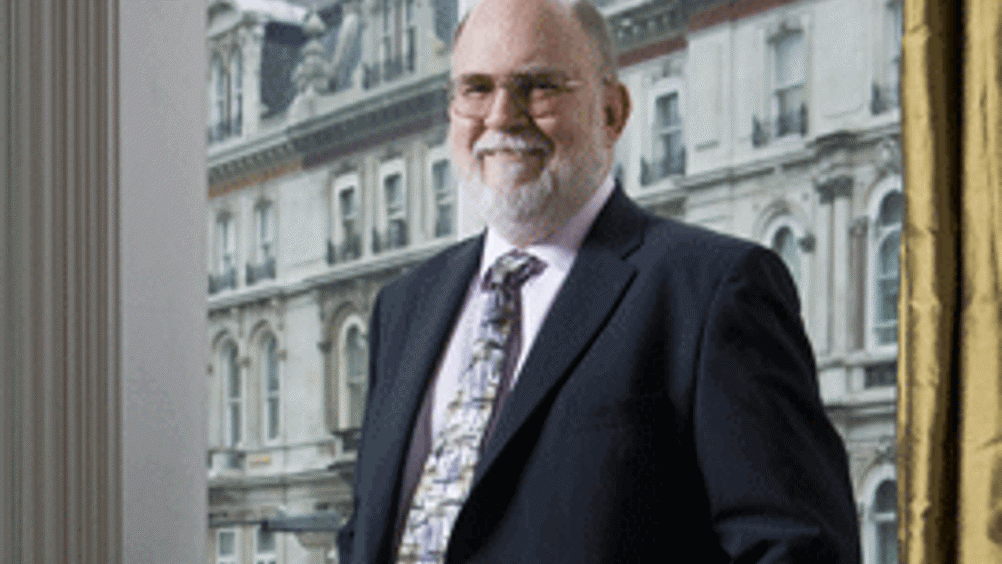 Chris Humphries, head of the new UK Commission for Employment and Skills, is keen to tackle the complexity of the skills system and make it easier for employers to navigate
When last we spoke, Chris Humphries then director-general of City & Guilds (pictured), admitted he was "frustrated"; frustrated at the slow pace of change he was seeing since chairing The National Skills Council (NSC) - the body set up with a two-year brief in 1999 to advise the Government about the impending skills crisis. That was last year. Today he is chairman of Britain's newest commission - the UK Commission for Employment and Skills (UKCES), but his mood has not improved. "There is complexity in the (skills) system, and it worries the hell out of me," he says as he sits in the basement of the UKCES office, in rooms still littered with lifeless keyboards and monitors as he waits for another commission, the postal services regulator, Postcomm, to move out. "I think it is far more complicated than it really needs to be," he adds.
For someone who most recently acted as a supplier of skills training, the comment may sound misplaced, but in his first major interview since UKCES opened for business on 1 April, it is clear that Humphries is determined to help sort out once and for all the complexity surrounding who is in charge of delivering skills. "Most would agree that too many administrative and funding organisations come between those who provide skills help and the employers who need it most," he says. "At last count there were 17 separate overseeing organisations in the further education (FE) sector alone. There is a real sense they don't add the value the public would hope for. Anyone looking in from outside must rightly be wondering - because I am - what do these layers cost, and what is finally spent on the ground?"
It is tough talk from the man who admits to having had 31 NSC reports largely ignored by Whitehall but Humphries says he is genuinely optimistic that the remit of UKCES will finally allow him to make real progress in achieving skills improvements. "If we're to be serious about skills, we need a mechanism that will challenge government. We are (that mechanism); we are a Leitch recommendation (author of the 2006 Review of Skills) and it is up to us to develop an independent view of just how well-integrated the skills system is, how optimised it is, and whether it meets the UK's economic objectives."
Unprecedented scope
Humphries describes UKCES as "unprecedented" in terms of the scope of its auditing role. It reports directly to Number 10, whether the news is good or bad. "I can't think of anything in the past that's had our level of performance monitoring," he adds.
The signs are that what Humphries wants to tackle first is whether the complexity of the 'skills system' is a help or a hindrance. "We've got to be realistic and understand that all systems are complex," he says. "Even employers expect some level of complexity," he adds. "But a huge amount of structures - the Learning and Skills Council (LSC), regional skills partnerships, employment and skills boards and others - have all been set up mostly for political reasons, and we have not been draconian enough to get rid of the non-working."
According to Humphries, any nation designing a skills advisory and funding service would not build one like the UK has now, although he admits that it would take three to five years to revoke the bills that created many of the bodies he feels add little help. Although this is not his immediate aim, Humphries says the UKCES will soon start "customer journey studies" looking at the blind allies jobseekers and bosses experience when they investigate gaining skills. "When we get an idea about what the big barriers are we will indeed look at redesigning the circuit board," he says. "Our first report on this will be completed in 2010."
If the circuit board is fixed at least for the next two years, Humphries says he wants to do the best he can to "hide the wiring" in the meantime. He adds: "If we hide the wiring, government can concentrate on presenting to employers the services it offers."
He controversially believes there is no reason why employers need to know that funding bodies - particularly the LSC - even exist (see what LSC director Chris Banks says about this on p15). "I'd happily ask Banks this," says Humphries. He continues: "Imagine going to Tesco to buy soap powder, but to do so you have to know everything about the ingredients' supply chain, and the logistics of getting it there. That's the situation we are in. Employers just want to know who provides what training, and how it can be funded."
This chain of thought reveals Humphries' biggest bug-bear about where he thinks Britain has gone wrong in its skills management: "The biggest problem is that all of these bodies are desperate to give a new name to an old problem as the way of solving it. The skills bodies seem frantic to come up with a 'skills diagnostic' or 'skills audit' or 'skills map'. Even the 25 industry sector skills councils (SSCs) do their own versions (see p10 and 16). Business doesn't care about this. It just wants to know where it can get the skills training it needs."
To alleviate this Humphries announces the first of two major projects with which the UKCES is making its debut. "It's a simple aim - to hide the wiring by designing a tool that allows employers to ask what they need, with a response that tells them exactly how they get it." It comes in the form of an online tool - of which there are four slightly different prototypes on trial - that employers will have started testing from last month. "The skills systems requires a lot of employers to come to career open days, to visit universities, to speak at conferences; it's ask, ask, ask," groans Humphries. "UKCES feels they are bombarded with thousands of qualifications courses which cause confusion. A system that answers what they need to know, the exact agency and person to ring without being passed around would help massively."
The second problem Humphries wants to tackle is how the skills levels employees achieve still do not make them ready for work. "It's the old issue of 'employability'," he says. "UK plc has thrown all this money on skills, but bosses are still saying that the candidates they see are not employable. I'm sorry to say that the TUC was first to say this in 1989, but we've had more reports on 'core skills' or 'key skills' or 'skills-sets' that you can shake a stick at. In the past year alone, I've seen four projects that have all 're-defined' the list of skills this country needs, but the list is no different from that produced in 1989. It is a distraction; what employers are saying is that the system still doesn't teach the skills that employers need."
Effectiveness of teaching
Humphries says skills transfer is not necessarily about 'what' skills are taught, but 'how' they are taught so that they become more effective. "Persuasion is what sales staff need, not necessarily a qualification in sales," he explains. Britain's network of skills academies (see p15) particularly supports this idea. "I don't think I'm alone in thinking this," adds Humphries. "Training providers and business schools have been saying it for years, but I don't think it is something that's been recognised at policy level."
So is this an admission by the head of Britain's skills auditing body that there are too many skills providers that do not add value? Humphries is coy in his answer: "We're writing to all of the main training providers for evidence of what the best common elements of success in skills training is - in essence, how they are addressing the pedagogic element. Whether training syllabuses fit what employers need is separate, but this is also being looked at." (See p15 for what the sector skills councils are doing.)
Humphries is clearly on a mission to impress that, this time, a demonstrable skills framework is being sought. It is in this respect though that, surprisingly, he says he is unconcerned about the emerging new market in employer-led qualifications. Some say they have the potential to create yet more confusion in the skills marketplace (see page 20).
"I know where you are coming from," he empathises. "To outsiders it seems we're putting time and effort into assessing which skills courses meet which employer needs, and that public funding is being poured into this when employers are doing their own thing. But I don't think it is because employers are so despondent about the current system that they feel the need to build their own qualifications. I think it is more about companies giving staff accreditation for training they may already be doing, and giving their qualification a value. I think it's about the reputation they want to build with their staff."
So will Humphries feel less frustrated by the skills landscape in another year's time? "There is a tension between having an overarching body (UKCES) and lots of smaller bodies that in their specific areas do tend to know best," he concedes. "But I believe you can have sharply-focused delivery of services where the wiring remains invisible," he says. "It is when the wiring becomes visible that you start giving stuff pointless names. The challenge is where politics meets service design - that's what we need to keep a close eye on."