Ready to face change: interview with Philip Willatt, HR director at London Business School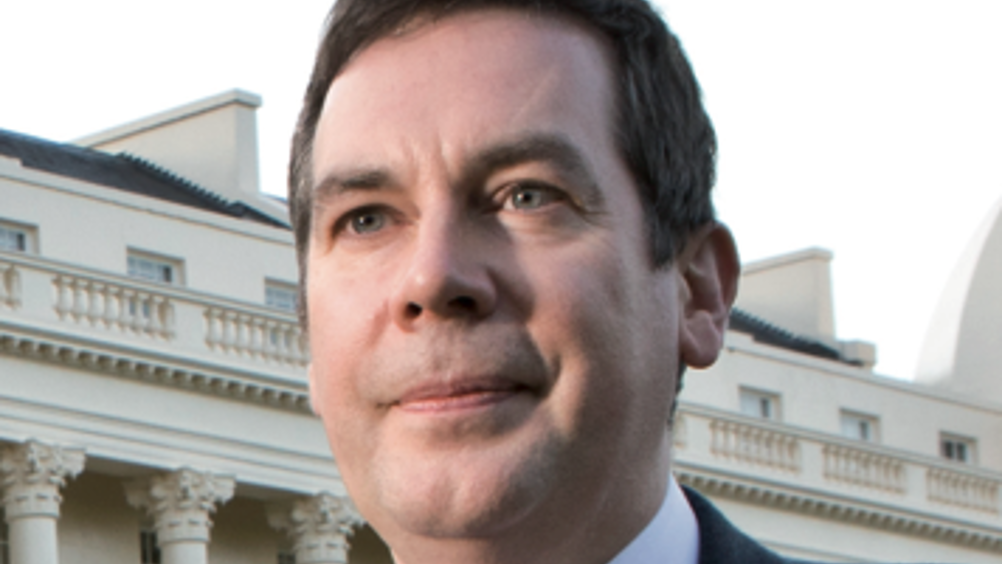 They challenge our thinking, they develop our industry and they – it is to be hoped – bring the brightest and the best recruits into our profession. HR academics, we salute you.
London Business School (LBS) is the powerhouse hosting some of the most prolific thinkers in the field of HR, including Lynda Gratton, professor of management practice - and most influential HR thinker 2011 - and Rob Goffee, professor of organisational behaviour, the brains behind a multitude of corporate change programmes across the world.
But nestled within the school's hallowed halls, festooned with the accolades of its academics and thinkers, sits its workforce of 500 non-academic staff: admin, marketing, IT, alumni organisers, HR even.
So does the school - ranked number one in the world for its MBA programmes by The Financial Times, and voted the world's number one business school outside the US by Business Week - practise what it preaches when it comes to HR for the 500?
Their HR director Philip Willatt (pictured) is the man with a plan. This year, he is taking the school's newly defined vision and values and applying them to everything LBS does - then rolling them out to staff, academics, contractors, students, suppliers, visitors, governors, alumni and clients.
I can't wait to hear how he plans to pull this off. But Willatt calmly explains: "We are coming out of a downturn and have looked at restructuring the organisation. We are ready to face changes. We had achieved our [previous] vision - 'to be the pre-eminent global business school' - and the next step was about re-energising, re-orientating and connecting. We want to involve as many stakeholders as possible in shaping who we want to be."
Willatt reads LBS's new vision to me, finalised just last year - and due to be rolled out this spring. It is simple, yet strangely erudite: 'To have a profound impact on the way the world does business.' I have to ask him to read it again.
"It is stimulating," he says. "But what it does is challenge thought - this is about huge radicalism and deceptive simplicity and a great amount of thinking has gone into this. It is about enriching the organisation."
The school has influence - in 2011, 93% of its MBA graduates found employment within three months of leaving, up from 91% in 2010. Its ambition is to educate global CEOs and MDs of the future. The values it instils have the potential to mould the economy of tomorrow, so perhaps, more than ever, it is crucial leaders are influenced in the right culture and ethics to manage people in a world changing faster than ever. Willatt believes the way to do this is to ensure every member of staff and all associated with it "both lives and breathes the vision".
In order to achieve this, the school has also launched a set of values for staff and stakeholders: to be 'communal, courageous, engaged, ambitious and eclectic'.
Finally, the school hopes to infuse a set of beliefs into its culture. And the beliefs are almost as concise and profound as the vision: 'We draw strength and ideas from our cultural diversity; like London, we are vibrant, hungry and connected; active engagement and passion are essential; integrity [is] at the heart of everything we do; [we are] nothing less than world class; dogma is dangerous; and we think global.'
Willatt explains: "It has taken almost two years to decide on our vision, values and beliefs and we had them signed off by the governors in 2011. We have started to embed the values and staff are already taking part in workshops to learn about the behaviours they need to display. These are living and breathing and are part of our appraisal process and will be part of our employer brand and crucial to how we recruit and retain. It will allow people to think carefully if they want to work for us - or with us.
"Values are important here, because they go into procurement functions, including catering, cleaning and printing. We are having conversations with the organisations that provide these services. It is critical top [managers] are engaged with a values composition - and they were, right from the early stages."
He adds: "We are working with the [teaching] faculty to facilitate a training module for culture and values for staff and have been speaking with the president of the students' association to set in place student initiatives from orientation on - it is important our values resonate.
"We want to go out there with pride. We want to be the best in class - the best in the world." He pauses: "The best for the world."
London Business School, unlike universities and training colleges, is not a public sector organisation, but a not-for-profit with charitable status. From an HR perspective, this moves staff away from the debates over pensions and salaries, which overshadowed public sector employees for most of last year.
Willatt has been HRD for non-academic staff at LBS for 10 years. Prior to this he was personnel director at the University of Sussex and held HR roles at the BBC.
"HR here is more developed than at Sussex," he explains. "It is more like the BBC. People are given importance here. The organisation is agile and there is a desire to be innovative and creative."
The school previously had a vision and a mission statement, although never anything as coherent as this strategy - but the latest development has not been driven solely by HR.
"We have gained strength and credibility by partnering with other parts of the business," says Willatt. "This has included marketing, PR and IT. But I am not prepared to sit waiting for my phone to ring and then find myself upset that HR has been left out - we had to be impactful or there was a risk finance would take this role from us.
"We are steering this to keep everyone in mind and have involved quite a number of people in the values committee to make sure it is not 'siloed'. The expertise of the faculty and practitioners, for example, will help make it strong."
He adds: "I want to embrace strategy, but keep my own contribution [to the organisation] in mind. This is how you make progress and it is transforming."
His attitude looks set to become paramount, given the organisation's plans to grow.
"There is economic volatility," Willatt adds. "But we have a framework to take us through this and we are looking at opportunities in Dubai, Hong Kong and New York. In the London campus, there is the challenge of space as well.
"We are one of the leading business schools, but we have to look at our executive [training] offering and ask the question as to why people would want to spend money with us. This is at the front of my mind."
Last year, the school's visiting professor for strategy and entrepreneurship, Gary Hamel, received press coverage when he told the school's MBA class that management was the greatest invention of the 20th century, but "the era of the imperial CEO will come to an end".
Hamel said this 'imperial' method, 'Management 1.0', used for the past 100 years or so, results in a large proportion of staff disengaged from their job. So-called 'Management 2.0' seeks to turn all this on its head and to empower employees to add value to a firm by bringing more creativity and passion to their work.
The class was given the example of Morning Star, a US firm, where each staff member is their own boss, judged by the value they add to the company, the professor said. Decision-making and expertise are passed down the ranks, which gives more authority to those on the lower tiers, further adding value.
And good news for the LBS admissions department came in December, when research by the Graduate Management Admission Council (GMAC) found 74% of employers plan to hire people with MBAs in 2012, up from 58% in 2011; 51% of employers plan to seek graduates with masters in management in 2012, up from 36% last year; and 59% of companies plan to hire graduates with specialised business masters in 2012, a substantial increase from 38% in 2011.
London Business School is well aware it is operating in a time of immense change, as executive training budgets are being slashed in corporates, while the demand for MBA students rises. But as Willatt remarks, the strategy spearheaded by HR is as much about employer brand as culture, accepting the need to change and future-proofing the organisation in preparation for the unknown.
He says: "We are subject to a global market and as a player, we pride ourselves on agility - we are trying to make ourselves different."
And, almost quoting from Gratton's latest publication on the future of work, The Shift (Collins), he adds: "I am thinking about where we are going. I am thinking about our next shift."