Exclusive: interview with Deborah Marriott-Harrison, senior vice president for government affairs at Marriott International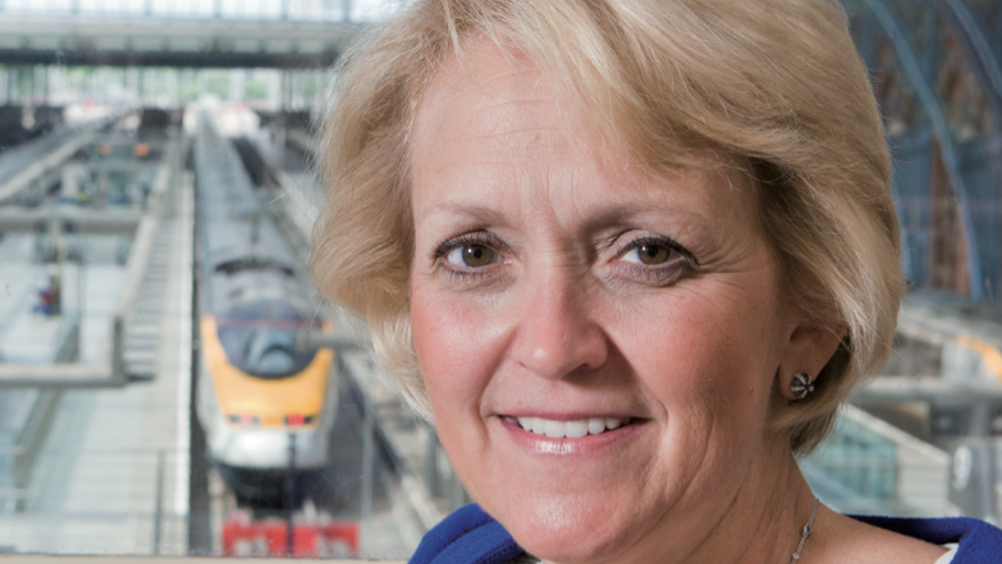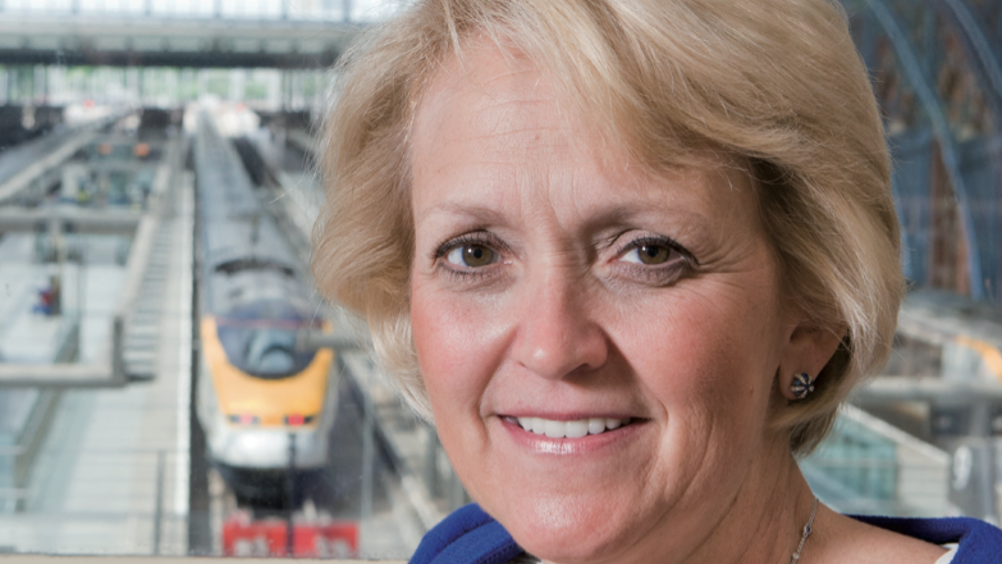 Deborah Marriott Harrison (pictured), grand-daughter of the founder of the eponymous hotel group, came late to the family firm, by recommendation, after raising five children. In an exclusive interview with HR magazine, she says it has made her keen to promote the leadership of women in an industry with recession-busting potential.
Take a sheep-herder, the Great Depression, root beer and a Mexican embassy chef. Throw in transatlantic pilot, Charles Lindbergh, a savvy wife and bellboys on bicycles – and what have you got? A company that employs 150,000 people directly and 150,000 through franchises working in 3,400 hotels in 71 countries, has revenues of $11 billion (£7 billion), owns a million acres of Amazonian rainforest and could just be one of the answers to President Obama's economic woes.
The vital ingredient that mixes all the above is 'opportunity' and it is this one word that sums up the culture of this company, the world's third-largest hotel group, Marriott International.
"Our purpose is opening the door to a world of opportunity," says Deborah Marriott Harrison, senior vice president for government affairs, daughter of chief executive Bill Marriott and granddaughter of founder J Willard Marriott. She spoke exclusively to HR magazine at the company's newly opened St Pancras Renaissance Hotel in London, George Gilbert Scott's extravagant 1873 hotel at St Pancras station.
"It is important to understand how we define success as a business. It is not just about profits and numbers (although our investors would obviously just like that), but it is also about creating opportunity for people and customers. We want to give great experiences, to be welcoming and a home away from home."
The company can chart its history back to a couple that spotted an opportunity. It begins in 1927, when J Willard Marriott married Alice Sheets in Salt Lake City, Utah, got in his Model T Ford and set off for Washington DC. "My grandfather was a poor sheep-herder from Utah who didn't even finish school, leaving at 12," says Marriott Harrison.
"When they got to DC, they found it hot and humid, so grandfather bought a franchise for a nine-stool A&W Root Beer stand and started serving cold, frosty mugs of root beer at a nickel a mug."
The stand opened on May 20, 1927 – the day aviator Lindbergh began his historic transatlantic solo flight – and did good business. But then came the autumn and the couple realised they wouldn't have a business if they didn't offer hot food. Alice – who majored in Spanish at college – went to the Mexican embassy's door, charmed the chef and he taught her how to make chili and hot tamales, which she made in their apartment and sold at the stand. The Hot Shoppe was born, spawning a local restaurant chain, then a larger operation with a kerb-side business and ultimately becoming the first fast food business, selling milkshakes, burgers and french fries.
Decades of success follow and in 1953 Marriott floated on the US stock exchange at $10.25 a share (selling out in two hours). It went into the hotel business four years later, by which time Deborah was born. Her father asked if he could be the first manager.
"My grandfather said, 'you don't know a thing about hotels' and my father said, 'neither do you'. So he got the job. They thought, we can do restaurants, so let's try a motel, with a booth check-in and rate of $8 a night and an extra $1 for anything else. You followed a bellman on a bicycle to the door of your room."
Spotting another opportunity, the company then became the first to offer airline catering, after Willard noticed customers coming into their restaurant near what is now Washington's Ronald Reagan airport and buying takeaways, such as coffee and muffins. By the mid-1980s, the Maryland-based firm was running airline catering, restaurant chains, two theme parks, cruise ships, a time-share business, hotel management contracts – and had opened its 100th hotel.
But in the 1990s, big conglomerates became unfashionable and Marriott decided to stick to its core business, that of accommodation – or lodges, as Marriott Harrison calls it. This week (early October), it reports its Q3 earnings, at which it will likely announce details of the spin-off of Marriott Vacations Worldwide at the end of this year, the world's largest pure-play timeshare business. The company announced last month that Marriott Harrison would be joining its board.
The story behind the foundation of today's global giant is not just an interesting sideline. It plays an important role in underpinning the whole culture of Marriott. "People want to buy into the story," says Marriott Harrison. "The heart of our culture goes right back to a model my grandfather developed. He put a sign up in all Hot Shoppes that if you take care of your employee, then they will take care of the customer and the customer will come back again and again. My grandmother used to add that 'happy people make happy customers'.
"That's the core of our business – we put people first. We like to create opportunity for all our stakeholders: people, customer, owners and investors – but in particular for the people that work for us."
This opportunity extends to people who want to work for Marriott in emerging markets, its main growth area. The biggest pipeline is India and China while South America – Brazil in particular – is also affording much opportunity. Moreover, Marriott has been pushing hard in the Middle East, though expansion has slowed following the Arab Spring (a hotel opened in Libya in January had to close in April).
Marriott Harrison mentions a recent meeting with the manager of the Amman hotel in Jordan, which has 280 employees – or 'associates', as the company calls them. "When we first opened the hotel, they were all farmers. None could read or write and they lived in tents with no running water. Now they have concrete dwellings with plumbing and our manager said it was the most wonderful thing to see what the opportunity had allowed these people to achieve," she says.
She herself has been on the receiving end of this opportunity, for if you think with her name it is a given she would be in the business, you are wrong. Despite working in payroll when she was at senior high school and then on the front desk during the summer holidays from college, Marriott Harrison did not begin her career in the family firm. Instead she became the full-time mum of four boys and a girl. It was only when she was at the tail end of raising her children, aged 49, that the opportunity presented itself when the government affairs role became vacant. "The person in the role went to my dad and said he was retiring and suggested I take the role. I thought something was wrong when my dad said he wanted to talk to me. When he offered the job, I was completely blown away. I said I don't know if I can do it. To be honest, it was probably one of the scariest decisions I have ever made, to come into a high-profile top executive position."
Thus began an interest in the role of women in leadership positions within the company, in particular mothers. While 54% of associates are female, just 38% of senior managers are women and 26% of those in corporate HQ roles (although this compares favourably to many businesses today). Marriott Harrison believes it is a generational issue. "So many of my friends are bright, capable, smart women who manage huge households but have no resumés, so it is difficult to get into a position of leadership," she says.
"Women in the next generation don't have this issue. They come in with confidence they can do anything, while those of us that were moms first felt we didn't deserve it – we wanted more flex time for our families and were apologetic and grateful they let us do these jobs."
For her, being at the table both figuratively and literally is vital. "I have noticed in a lot of meetings, if the table is filled with male managers, the women will sit around the side. It is important we sit there and make a difference. We are amazing multi-taskers and managers and we do it intuitively. We manage our time better than some other people, with a maturity and outlook on life giving us a different perception. Women bring a lot of common sense to the business."
Marriott Harrison is therefore keen to push the agenda within the group and says it is a place where everyone has equal opportunities. The company is obviously doing something right: it was ranked seventh in the Sunday Times Best Big Companies to Work for list this year, marking its fourth appearance in a row on the list.
The job of getting that talent falls on those working in HR, where the model focuses on the local market with a sophisticated set of performance and culture-based tools underpinning it. Two years ago, Marriott decentralised the structure, so there is now: a group HRD reporting directly to CEO Bill Marriott at corporate HQ; continental HR heads in EMEA, Asia and the Americas; and HRDs in each of the hotels. Day-to-day HR operations are outsourced to Aon Hewitt.
"Hotel HR directors get support from regional and continental teams, but the model is generally very local, which helps our culture, as the director of HR knows everything about every associate. That's how we keep the personal touch," Marriott Harrison explains. "We recruit for attitude, willingness and the ability to be people-friendly, then we train. Our big advantage is that we have a tremendous training programme – we train, train and train people all of the time. We also try to make everyone feel they are part of a big family. I have heard of people who have pooled their vacation time in order to give a mom whose child was diagnosed with cancer more time off."
With growth burgeoning in emerging markets, finding human capital is one of the company's biggest challenges. In China alone, Marriott has employed 20,000 associates in the past few years. Recruiting and training that number of people is challenging, as is getting managers up to speed so culture and values can be cascaded to staff.
Many general managers (GMs) are international (Mariott Harrison's husband speaks Chinese and was the second GM in Hong Kong). She and her family have moved 14 times with the firm. But, as the group increasingly depends on new economies for its growth, it becomes too expensive and difficult to rely on expats for these positions.
One way the company is tackling the recruitment issue is to ensure its brand is exposed via participation in events such as the 2010 Shanghai Expo. It has also focused on local communities through its 'Spirit to Serve' initiative, which enables it to pursue a strategy to become one of the leaders in the green and sustainability space, while proving to governments it is a good citizen in their country.
As part of this approach, Marriott has purchased one million acres of rainforest to help preserve part of the Amazon area in Brazil, giving money to schools and local businesses to create cottage industries, so they don't feel the need to cut down trees. Last May, it announced its 'Nobility of nature' project in China, designed to clean and preserve water at the head of the Yangtze River by encouraging communities to start industries that do not damage the environment. One success has been beekeeping, with locals providing honey to hotels.
The company is also well on its way to reaching a goal to reduce water and energy consumption by 25% in its hotels in the next five years and runs a Spirit to Serve day across the world when its entire staff do community service.
All of this helps keep the culture of Marriott alive, as well as making it a great place to work. But Mariott Harrison has a yet bigger challenge – and that is persuading the US government to tackle its immigration policies, visa entry strategy and to start viewing hospitality as the important sector it is.
"My son graduated from Harvard Business School this year, where he was head of the Hospitality Club. There were 130 kids in this club and only five took jobs in the sector, because there is still a perception that it is low paid and not for them," says Marriott Harrison, as she explains the image hospitality is still fighting to change.
"But hospitality is the third-largest industry in the US. Percentage-wise, we added more jobs than any other industry in the past 18 months. We are trying to educate members of Congress and the administration that we are a force to be reckoned with."
Marriott Harrison has four people in her department and is in charge of any legislative issue that affects the company at federal or state level in the US. It also provides a resource to Marriott chiefs in other countries and is the only in-house government affairs operation in the sector in the US. Among recent areas for lobbying have been healthcare and immigration – "we can't run hotels without workers from other countries. We have a broken immigration system and the federal government is not willing to fix it," Marriott Harrison states.
Top of her agenda is making the visa entry system easier for those who are not in visa waiver countries. There is a very simple reason: in the past 10 years, international travel has risen 20%, in particular thanks to burgeoning middle classes in India and China, but international travel to the US has declined by 17%.
"The pie is growing bigger, but we are getting a smaller piece of that pie because the visa entry system is burdensome and people don't think we welcome them," says Marriott Harrison.
The result is stark reading for a president struggling to turn the economy round. "It has cost the US 400,000 jobs and $650 billion in spending and tax revenues," Marriott Harrison says, adding that the waiting time in China for a US visa is 93 days and that more Chinese went to Paris last year than to the US.
"When I go to Capitol Hill and talk about it that way they go – 'hey, you're creating jobs, generating spend and not costing the taxpayer money'. They are starting to get the message as they are so desperate to create jobs, like everyone in the world."
In other words, hospitality could definitely be a leading factor in the economic recovery of the US, if only the country could attract more international travellers. And it's not just in the US. By 2030, it is predicted that 150 million Chinese will be travelling internationally. Any country that gains 10% of that travel would likely have to build more airports to cope. There would be a lot of inflowing capital.
While global resource challenges, rising energy costs and the impact that has on US people taking breaks, talks of a double dip recession, a poor job outlook and a tightening of corporate travel budgets are all testing Marriott, the biggest challenge of all is surely ahead, when 79-year-old Bill retires. One of the reasons Marriott Harrison says she decided to join the business was to keep family culture and traditions alive. With the culture one of growing people from within, she says it is unlikely the company will look outside the business for a CEO, and that the board has a succession plan in place.
"It is a public company and the board will make the decision. It will be someone who knows the company and knows what the business is all about, but doesn't necessarily have to be a family member," she says, before adding wistfully, "although it would be nice to keep that tradition going."
Marriott by numbers
Marriott International is the world's third-largest hotel group, with 3,600 hotels in 71 countries
It has 19 brands worldwide and nine brands in Europe: Marriott Hotels & Resorts, Courtyard, Residence Inn, Renaissance Hotels, JW Marriott, Autograph Collection, AC Hotels by Marriott, Ritz-Carlton and Bulgari Hotels & Resorts
Marriott Rewards is the industry's largest hospitality programme, with 33 million members worldwide
Marriott.com is the world's seventh-largest online consumer retail site, with 12 million users a month
The company plans to double its European portfolio from 40,000 rooms to 80,000 rooms in five years
Marriott International employs 150,000 staff directly and another 150,000 are employed via its franchises