Web 3.0 - Three's a cloud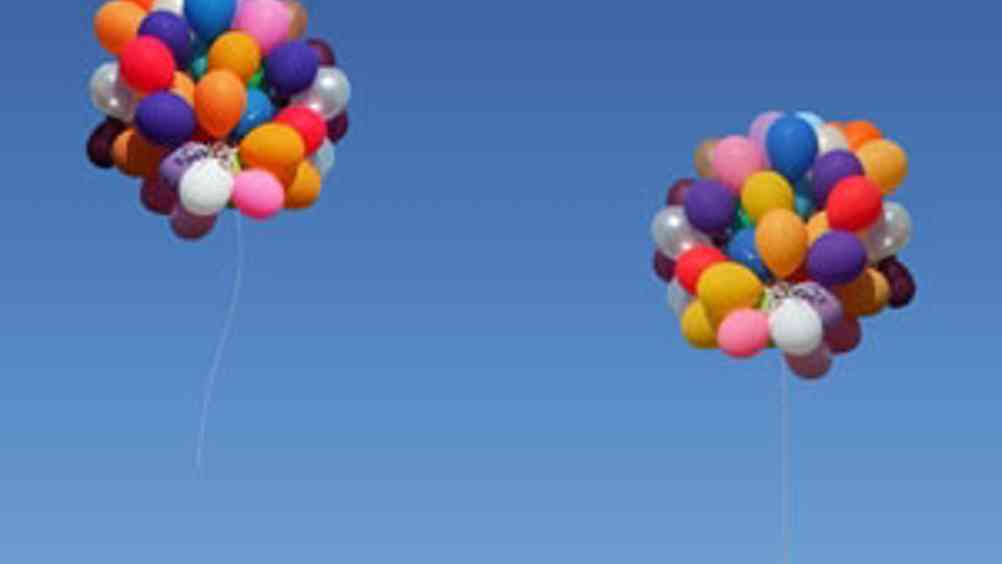 Web 3.0 and cloud computing are interchangeable terms to describe the trend for dispensing with installing and running certain software programmes and using the internet instead. But how will this change HR? Robert Gray investigates.
If you have just got to grips with what Web 2.0 is, the subject of this article might just send a shiver down your spine. As sure as change is change, the latest creation, Web 3.0, is just around the corner, and galloping your way fast. The bad news is its potential impact on you is just as great as its forebear. The better news is that it is so new experts are split over the exact form it will take. The opportunity has never been better to influence it now before it influences you.
So, what is Web 3.0? Put simply, it is starting to be used synonymously with the term 'cloud computing' - 'cloud' being a metaphor for the internet - which means dispensing with the typical cost and hassle of installing and running certain software programmes and using the internet instead. In geek-speak, Web 2.0 was actually defined as a 'Software as a Service' phase (SaaS) of the internet, where applications (such as Facebook and social networking sites) hosted by other parties were provided to customers via their web browser. Web 3.0 is the next stage on from this - or Platform as a Service (PaaS) - where organisations have greater scope to develop entire applications tailor-made to meet their needs - again accessing via the cloud without the need to install and manage software themselves.
The three leading lights in PaaS are Google, Amazon and Salesforce.com. However, there are a number of smaller players as well, such as Wolf Frameworks, Heroku and Bungee Connect (see p42). All of them offer users the chance to build or deploy web applications that meet specific needs without buying complicated technology or set-ups. The obvious impact for HR professionals is that it could signal the end of big, complex, under-utilised systems in favour of more individual, specific, platform-independent applications that HR can buy as needed.
"It is important to know the huge impact Web 3.0 and PaaS is going to have," says Mark Hobson, European director, Jobscience, a supplier of web-based HR solutions focusing on recruitment. "Being able to develop, test and deliver your own software on someone else's platform will revolutionise the software industry. The days of small IT firms building their own platforms and products are gone. Why invest hundreds of thousands in platform development when the likes of Salesforce.com invests hundreds of millions already?"
Jobscience uses Salesforce.com's Force.com platform. Hobson says it was an obvious choice because, while some fantastic niche platforms (or websites) exist, there is the possibility they will not amount to much - whereas Force.com already has a wide user base. He claims that building products on the platform means Jobscience can provide its service at a quarter of the price of rivals opting for a more traditional model. "People want low cost of ownership that's flexible and easy to use," he adds.
What traditional suppliers think
Hobson's view is that too many HR systems do not meet the specific needs of an organisation. PaaS, needless to say, may be a more appealing proposition to many than investing in expensive HR technology because whole modules that traditional suppliers sell are not required. This has hugh implications for the established players in the field. So how do they regard the emergence of PaaS and how are they responding?
Chris Britton, director of product strategy at NorthgateArinso, says the 'zero footprint' pure SaaS - that is, where no software is needed other than a web browser - will become more widespread. Britton argues that if a client with one SaaS HR system prefers a training system offered by another SaaS provider, technology will enable data transfer between these separate offerings. This data web - the World Wide Database - is the next step, web 3.0.
"The question is, how keen will suppliers be to segment a large encompassing system into smaller units?" he says. "NorthgateArinso already adopts a pay-for-the-modules-you-use model, so cost savings may not be as great a driver as anticipated. Equally the interfaces between components from different suppliers may also create a chargeable service."
Computers in Personnel managing director Chris Berry says PaaS is fantastic for HR professionals who want to buy individual HR or finance software services, like recruitment or expense management. This is because they run pretty much as standalone processes, so to an extent where they run is irrelevant.
But he sees this as complementary to existing HR systems, not as replacements: "Companies will still run a core HR management system - whether from Oracle, Computers in Personnel or whoever - and subscribe to a specialist service like recruitment that plugs in relatively easily." The more services HR has, the more integration work is needed, but Berry argues it is at least one great way of mixing and matching software. "What doesn't change is the need for that central HR system," he says. "This is where I think HR differs from some other sectors when it comes to hosted services. If you take payroll, it's purely transactional and objective, and so is much of finance. But HR is more subjective. If I process payroll better, I cut my costs - which is important - but I don't get any competitive edge. But if I manage my people more effectively, I'm building real value for my organisation. It's very hard to do that with a bunch of standalone services."
Britton agrees. "Reticence with implementing this model will probably originate with customers. As with most data moving around the internet, customers invariably have a concern with information being intercepted and falling into the wrong hands. Given the sensitive nature of HR data, customers will need some time to feel reassured that this is a secure route to go down."
Online recruitment and applicant tracking software company Eploy argues that some web-based software has already made use of Web 3.0 concepts. As Web 3.0 develops, believes technical director Chris Bogh, companies such as his will be perfectly poised to make use of and link dynamically with new services. "It takes a web system that is flexible and reactive to be able to take advantage of new trends and use new technologies," he adds.
Simon Wheeldon, Salesforce.com director, EMEA for Force.com, contends that the current economic climate, in which organisations are under increasing pressure to prove ROI quickly, will favour the spread of applications developed using PaaS. Moreover, he argues, as data is stored centrally and accessed remotely by all users, collaboration is far simpler to achieve. As there are no departments working on different releases of the same software, there is no duplication and no data residing only on certain machines in silos, and acting as a block on effective working.
"HR applications are often at the bottom of the priority list when it comes to IT budgets," adds Wheeldon. "Outsourcing the development of an application that manages holiday requests or payroll is not something that will directly enhance the business or profits and therefore is unlikely to get board approval. Building an application using PaaS allows in-house development teams to create applications using a set of pre-defined criteria that can be as simple or as complicated as required. The outlay costs are reduced and implementation time is minimal, something that should please any board."
In October 2008, software giant Microsoft finally unveiled a cloud computing platform of its own - Azure. In that same month, technology analyst IDC predicted that spending on IT cloud services would grow threefold by 2012, reaching US $42 billion.
To use a strained pun, the cloud has a potentially silver lining for HR. New possibilities are emerging all the time. However, in order for PaaS to really take off, data security issues will need to be addressed satisfactorily. Moreover, the long-term viability and commitment of PaaS providers will need to be established, with smaller players presenting a higher degree of risk. Zimki, an early PaaS exponent, collapsed in 2007, proving innovation is not in itself a guarantee of success.
THE SOFTWARE PROVIDER'S VIEW
Tim Richards, managing director, Bond UK "It's true HR and payroll teams often only use parts of the systems they purchase. As a result, and especially when combined with the often scary prospect of the IT requirements to run such systems, many HRDs will have looked upon the advent of SaaS and PaaS with great optimism. However, even this may only solve part of the conundrum. With open technologies the Web 3.0 world is set to deliver applications that can make a significant difference. These applications would be small and perform a very specific purpose, such as checking whether an individual has a criminal record or that membership of a professional body is up to date.
"The downside is that people and salary data still needs to be accessible, stored and backed up. Many organisations have strict guidelines on data security and privacy and so there may be a reluctance to risk divulging personal information. Software providers should be looking at creating applications that can be purchased easily over the web and 'plugged in' as required, perhaps even adding technology to allow information on all aspects of the department to be displayed alongside personally-set key performance indicators.
"Naturally, not all organisations will be comfortable with this, but just as Web 2.0 was driven by the public pull of social networking sites, perhaps Web 3.0 will be pulled along by organisations looking to deliver a greater flexibility in the provision of departmental, especially HR (and potentially payroll), software applications. As with all developments, this is not for all software vendors. But most will be watching the developments closely. The ones that excel will be those that can offer solutions that suit the customer best, whether it's fully installed on the customer's servers, or hosted 'in the cloud'."