Skills - Candidate profiles - What a CV doesn't tell you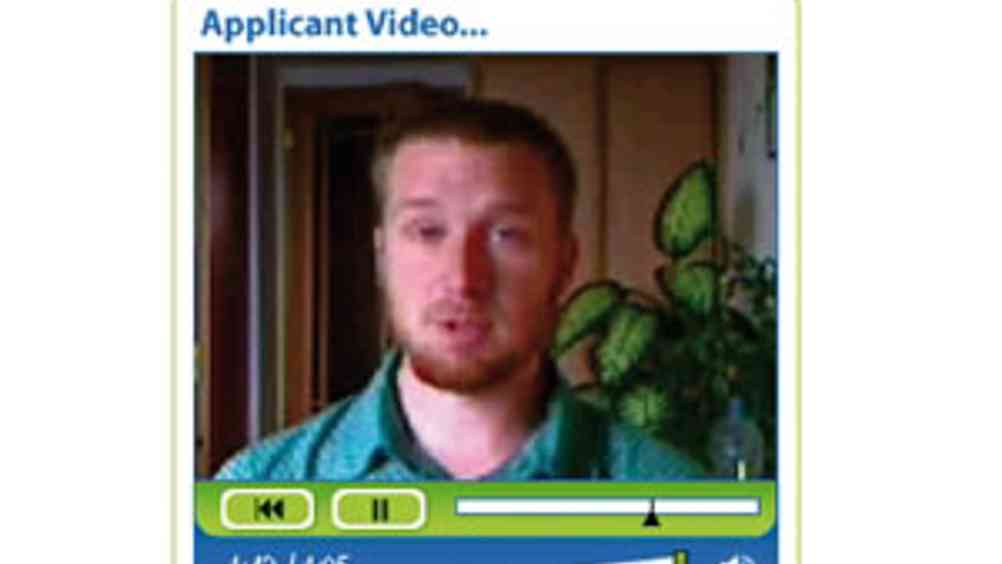 The qualifications candidates list on their CVs give no indication of how they will act in the job. Recruiters want a more rounded picture before they select for interview.
If there is one thing the UK Commission for Employment and Skills - the body tasked with taking government to account on promotion of skills - is bothered about, it is rising numbers of qualifications and the fact they do not always say much about the skills a potential employee may actually have. Its first report, published last month, found 'the extent to which employers understand, are confused or even overwhelmed by the range (of qualifications) on offer and are able to assess whether they meet their requirements', is now a real problem.
One of the commission's first pledges is to press ahead with what it calls a 'Talent Map' - a web portal that will unravel for employers what each qualification actually equips people with in terms of skills. It is currently being tested by 80 pilot organisations and a national roll-out is planned for 2009.
Until then, however, recruiters and HR professionals remain at the mercy of the traditional CV - a breakdown of qualifications but not, say some, really indicative of what somebody is like to work with. But is there any alternative?
Some providers think there is. The problem of how to predict the ability employees will show when they are actually in the workplace has been an issue particularly close to the heart of Mary Clarke, CEO of psychometric provider Cognisco.
"Five years ago, we came up with a measure we called the Cognisco Index," she says, "basic literacy scores that we could map against the business goals of specific firms. I toured the sector skills councils to see if they could define the competencies needed in each sector, but it was such a shambles I gave up."
Information on a stick
Disappointed by this, but buoyed by demand from clients who increasingly want to know more about potential employees before they hire them, Cognisco is about to launch an as-yet-un-named product that seeks to become a more rounded CV - a USB stick (which is also being planned as a bracelet workers can wear) - that not only contains qualifications but also what impact the owner is likely to make when it comes to taking decisions. Speaking exclusively to HR magazine about it, Clarke says: "Potential employees may have all manner of qualifications on their CV but they say nothing about how a person will act. When an employee gets a stick from us, it will contain personality data from a number of tests in which they will have answered questions about what they would do in certain scenarios. There are no right or wrong answers, but just information on what they would do, and it forms a more detailed profile of that person."
Development of the product began a year ago after research found 23% of employees did not know how to do at least one crucial aspect of their job, despite - on paper at least - being qualified for it. Clarke adds: "Initially, we wanted to build an internal competencies mapping product, but we realised it had potential as a pre-employment guide, an as adjunct to a CV."
When plugged in, the Cognisco stick automatically goes online to offer staff further assessments to keep their skills profile up to date.
Rise of the video CV
Interest in employees having more dynamic and revealing CVs is increasing. Jonathan Glas is founder of Jobs2view, a job board that began offering video CVs for employers to browse. In the next few months the company is ditching the job-board model to concentrate solely on offering interactive CVs: "10% of our database has a video CV, and we're on course to seeing this double in the next six months," he says.
Glas, who founded the business because of his own experience of failing at the pre-interview stage when applying for jobs, says more employers want to know about the soft skills of candidates, their temperament and how they are likely to use their skills in the workplace before they select for interviews. "Several blue-chip clients we work with will now only select using video CVs," he says. "They feel they learn more from this."He claims recruiters watching 30-second to two-minute clips will actually save time because it will dispense with the need for a first stage interview. If employers ask for a video CV, Glas believes 90% of candidates will oblige.
Search and selection firm BBT is using this to its advantage, by asking candidates to record a video clip answering questions specific to the job they are applying for, as part of the electronic CV clients will see. "We source candidates globally in engineering - including Dubai," says Daniel Griggs, director of global resourcing. "It's vital clients see the communication skills candidates say they have before they fly them over for interview. Because they are answering work-specific problems, we can also see them problem-solving."
Just a step on from Facebook
So far, BBT has only handled 50 so-called e-CVs, and Griggs is more conservative about their growth. "Many industries are still behind in their recruitment processes, and this may seem too high-tech," he says. "But I do believe it will become increasingly common over the next 10 years. People entering the job market already have Facebook profiles, and this is not much different."
Beyond videos and psychological mapping scores as part of an expanded candidate CV, experts believe employers also want a measure of someone's 'energy' as part of a broader picture of who they are. Paul Brewerton, director at Strengths Partnership, which maps people against 22 strengths (and discovers their 'significant 7'), says adding this data takes CVs beyond normal competencies, but believes talking about strengths can make the difference in the recruitment process.
"Having a CV that independently maps a candidate's strengths gives both interviewee and interviewer a structure around which to have more meaningful conversations," he says. Because the Strengths Partnership methodology also distinguishes between how people think about a problem and then use their strengths to execute the solution, it highlights how over-using a strength can also turn into a weakness.
But is this taking gauging ability too far? "Having a strength in one area doesn't translate into being competent in it," admits Brewerton, "but it is likely. We feel it is almost inevitable the skills picture employers are looking for on applicants' CVs will widen."
So is the traditional method of displaying skills - the CV - really dead? Maybe not yet, but there is so much more to a person than a CV reveals.
MCDONALD'S PUTS CANDIDATES TO THE TEST
Fast-food giant McDonald's knows a CV cannot always cut it. External candidates for its management programme are encouraged to apply but, according to Nicky Ivory, reputation and resourcing consultant, although they looked good on paper, "we were finding that a lot of candidates at the interviews were unsuitable, wasting valuable time". To solve this problem, it partnered with assessment solutions company Kenexa to build a branch manager questionnaire (BMQ). When applicants go to the recruitment area of McDonald's website they submit a CV, but are also asked to take a 46-question BMQ psychometric test. It measures candidates against the competencies McDonald's has set for a management career, including customer engagement, personal interaction, teamwork, speed and accuracy. "The quality of applicants has vastly improved. Previously we were hiring one in every nine; now it's one in six," says Ivory. She adds: "Crew turnover has also reduced by 2% because of it."
FIRST, FIND OUT WHAT SKILS YOU NEED
Cognisco's attempts to codify the skills the different skills councils seek may have failed, but there is evidence some attempt is being made to standardise which qualifications generate which abilities in different sectors. Jenny Rutter (pictured), national skills pledge manager at Business in the Community (BITC), is working with Sarah Gibb, BITC's Business Action on Skills project leader, to help produce a mapping tool for companies to discover the types of skills they need. "Part of the explanation for slow take-up of the Government's Skills Pledge has been because businesses themselves do not know the skills they need," says Rutter. "We're helping employers find out which qualifications yield what kind of impact." Companies BITC has already worked with include DHL, for which it ran a project in 2006 to produce a Skills for Life audit, to discover which skills were needed for each job role. So far more than 53% of the workforce have been assessed. The more precise training and recruitment decisions that resulted have contributed to a 12% increase in productivity.