Olympics Special 7/7: Do HR directors have a sporting chance of ensuring lasting legacy?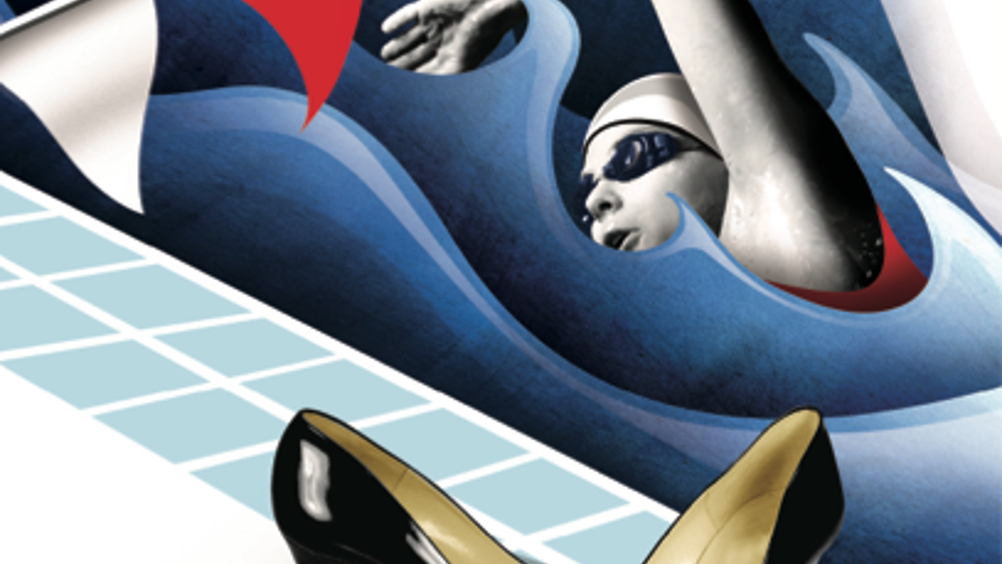 In 2005, a Japanese couple moved to Vancouver, Canada with the dream to run a hotdog stand. They didn't speak English, they didn't have a marketing budget and certainly didn't have the funds to recruit employees, but in 2006 they opened their first 'Jappadogs' stand.
The firm's popularity began to grow organically - proving popular with students and tourists.
One event in 2010 changed everything and put Jappadogs on the map: Vancouver hosted the Winter Olympics. As visitors heard about the street vendors selling spicy Japanese hotdogs, queues began to form, up to 100 people at a time. With public attention came media interest - and the rest is history.
Two years later, Jappadogs has 30 staff, five stores and has just opened in New York. That's what you call legacy.
After the Vancouver Games, the then Canadian minister for the Vancouver Olympics, Colin Hansen, said: "There were lots of cynics in the planning stages - but [the Olympics] brought huge economic benefits and infrastructure."
He had advice for the next Olympic venue: "Think about the partners and investors to meet when global business comes to London," he urged. The Canadian Government estimates 61% of businesses in Vancouver are still benefiting today from its foray into the Olympics.
Legacy was a sizeable part of London's Olympics bid, promising to rejuvenate the six Olympic boroughs of Hackney, Tower Hamlets, Waltham Forest, Newham, Greenwich and Barking & Dagenham and to get more young people involved in sport. But as the excitement of London winning the Olympic bid in 2005 has subsided into an everyday realism and as we prepare for the forthcoming games, has the term 'legacy' become nothing more than a buzzword?
Employers are divided. According to the CBI and KPMG, 43% of employers say not enough is being done to ensure the long-term legacy from the games and BT's Race to the Line report, published in January, found only 28% of UK organisations believe they will continue to enjoy benefits from London 2012 a year or more after it has finished.
And the less-than-encouraging rising unemployment levels of 2.6 million - the highest since 1995, according to the latest ONS statistics - plus the threat of the UK losing its AAA credit rating, hardly make for a firm foundation for the Olympics to provide a long-term boost for the economy and, importantly for HR directors, create jobs.
But Steve Girdler, Olympics director at recruitment firm Adecco, is much more optimistic about the lasting employment benefits: "The games are going to give work to 170,000 people through LOCOG, contractors, suppliers and sponsors and, given the current economic climate, these people will gain unique transferable skills - they will know how to perform under pressure.
"As part of the 'jobs for the games' initiative, 20% of all those employed during the Olympics must have previously been in long-term unemployment - and whether or not they keep a job afterwards, they will be more employable because of the experience."
And the Olympic Park Legacy Company's plans are that the media centre will be converted into business space for new employers moving into the capital, so there will be recruitment opportunities there - and Olympic sponsor Adecco, which operates the Jobs for the Games website, has plans in place to maintain the site as part of its legacy. "We intend to rebrand the site and change it into a database for employers moving to London and looking to appoint new staff," explains Girdler. He also believes the guaranteed interview scheme adopted by LOCOG, where everyone with a disability applying for a LOCOG role, would be guaranteed an interview if they had the skills for the job, would inspire other employers to consider a similar idea - or to keep job applicants in recruitment talent pool for positions coming up in the future.
Stevan Rolls, head of HR at Deloitte, official provider of professional services to LOCOG, adds: "It is easy enough to talk about legacy without thinking it through, but there are great things we can take from the Olympics as employers. Working from home will be developed. At Deloitte, we have been encouraging people to think more flexibly about how they work during the games; this will continue afterwards.
"Organisational robustness will be important and the contingency planning employers have in place for potential disruption could be used for future industrial action and disaster planning, so it will cause employers to think about what they should have in place."
An example of an employer considering Olympic legacy is catering supplier BaxterStorey. During London 2012, the company will provide catering services to the world's press and broadcasters at the media centre in the Olympic Park. To deliver food and round-the-clock service, BaxterStorey will need an additional 400 chefs, baristas and customer service assistants every day during the peak operational period.
But when members of the press jet off back home, BaxterStorey's HRD Lynne Graham has a plan in place to generate long-term benefits for the company and the local area.
"While 60% of our Olympic workforce will be existing BaxterStorey employees, the remainder are being recruited through a variety of sources - educational institutions, the communities local to the Olympic Park and Jobcentre Plus," she explains. "We have engaged with the six host boroughs, facilitated by LOCOG, to recruit people who may be long-term unemployed and who are being made 'work-ready' by local agencies. We have engaged with the DeVere Academy of Hospitality and a number of London universities, with open recruitment days for students on full-time academic courses looking to gain work experience during the summer."
BaxterStorey has committed to ensuring all its new recruits will be put through an induction and training process to equip them with skills in basic cooking, food preparation, health and safety and customer service.
Graham adds: "We are making the same investment in training employees for the Olympics as we do with anyone joining us. Given our growth plans, we hope to provide permanent opportunities for a large number of those we recruit.
"This isn't about altruism, it is about us taking advantage of the opportunity the Olympics presents our business to create a pool of trained, motivated people who understand our values and who can be first in line as permanent positions become available in London or beyond.
"This is particularly important in the current climate and we take our responsibilities seriously," she added.
But in a wider sense, Octavius Black, CEO of consultancy, the Mind Gym, believes the lasting legacy depends on the "magic" employees do or don't create during the Olympic period. "This is our chance to be shiny and considerate," he explains. "The way we greet visitors at the airport when they go through customs and the way waiters treat tourists will be important for where the UK ranks for its customer service."
When investigating the legacy of previous Olympic Games, commentators talk about the 'curse' of the last 11 summer Olympic cities - that they have not been able to generate the economic legacies they hoped for [see boxes]. But it is said, as athletes remain athletes for their whole life, so a host city will forever be thought of as 'Olympic', long after its Olympiad ends - and that has to be a positive for UK tourism.
BT's research in January found 63% of private firms expect to prosper as a result of London 2012, but 34% believe the games are irrelevant and will have no impact on them. But in overwhelming agreement, the commentators predict the real success of the Olympic Games' legacy will come to employers that put the effort in to find it. The opportunities are there.
Girdler asks: "Will the Olympics be an economic panacea? No. But we have demonstrated that we can build world-class facilities on time and within budget in preparation for the games - we are thriving and the UK needs to keep up the momentum to grow its business after the games."
But Black draws on the example of Heathrow Terminal 5, which was forced to cancel 500 flights during its opening fortnight, which British Airways, the only carrier to operate out of the terminal, put down to "staff familiarisation". Black adds: "Terminal 5 was delivered on time and on budget - the engineering was fantastic, but the people bit had not been properly considered. HR directors have to make the effort with their people to ensure a lasting legacy."
Beijing (2008)
The Beijing Association of Travel Services has reported a slower than expected growth in tourism to the city - partly caused by the global economic downturn - and hotels in the city have been forced to cut their prices to attract holidaymakers. The Chinese Government believes the games have caused its capital to be more culturally diverse and welcoming to tourists. Amnesty International has found evidence suggesting that a 'crack-down' and repression of journalists after the games - to protect China from negative coverage - was the biggest threat to its legacy.
In December, at a briefing with LOCOG chairman Lord Coe, China's vice sports minister Yang Shu'an said the main legacy of the Games had been an improved environment regarding pollution in Beijing and upgrades to the city's infrastructure.
Athens (2004)
The Greek capital invested £9.4 billion to stage its 2004 Olympic games - massively over budget and leaving the country in debt to the value of €50,000 for every household in the country.
Venues for events were designed for local sports federations to market their sports to global audiences - but a number of the venues are still mothballed and the city was not able to galvanise any notable urban renewal from its games.
As HR magazine was going to press, Greece was on the brink of default from the European Union and unemployment across the country had reached 20%.
Sydney (2000)
Sydney smashed its 2000 Olympics budget - its AUS$6 billion expenditure is thought to be three times what it originally estimated.
But while the city staged a successful games, Sue Halliday, former chief planner for the Sydney Olympics, has said: "Sydney is now paying the price," on account of its lack of legacy.
It took five years for the decision to be made to regenerate the Olympic quarter and in that time tourism in New South Wales, where Sydney is situated, increased at a slower rate than the rest of the country.
A KPMG report prepared for the games bid in 1993 predicted it would add AUS$7.3 billion to the economy and create 156,000 new jobs. But an analysis by Melbourne's Monash University found the Olympics had a negative effect on New South Wales and Australia as a whole, in measurable terms.
Atlanta (1996)
Atlanta's Olympics didn't run as smoothly as its successor, Sydney, or its predecessor, Barcelona. After facing controversy for being "too commercial", matters grew worse during Atlanta's Olympic Games in 1996, when a lone bomber set off a device in a park, killing two people.
But in 2006, the City of Atlanta hosted a massive outdoor party in its Centennial Olympic Park to celebrate 10 years of Olympic legacy. The success of this came in the regeneration of the city following the Games - with 20% spent on maintaining the poorer areas of Atlanta.
Before the Olympics, Atlanta was associated with the modern civil rights movement, Gone with the Wind and the American Civil War, but Atlantans believe the stage the Olympics gave their city allowed it to rejuvenate, placing it in the international arena for the first time.