Innovation and acquisitions: Interview with TripAdvisor's HR chief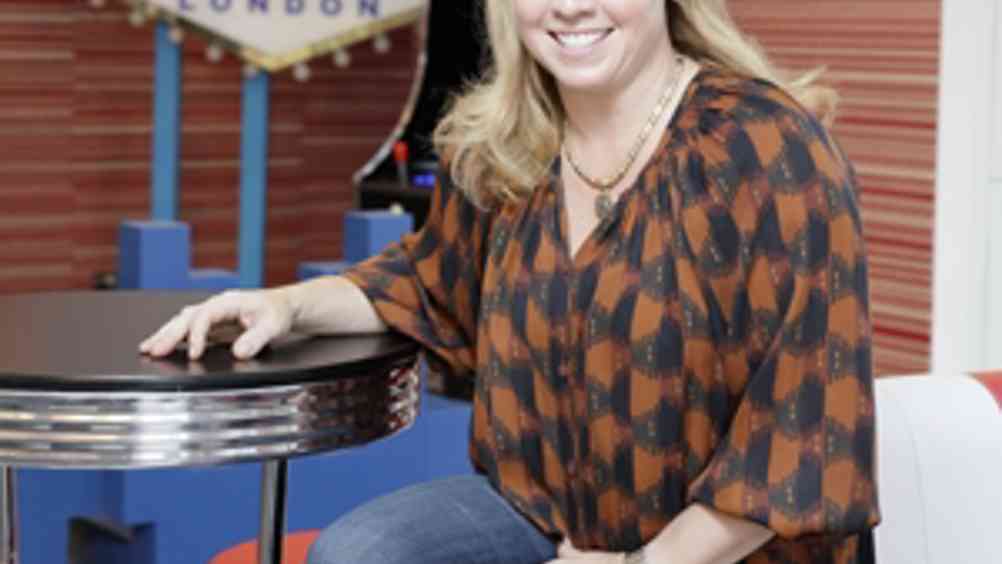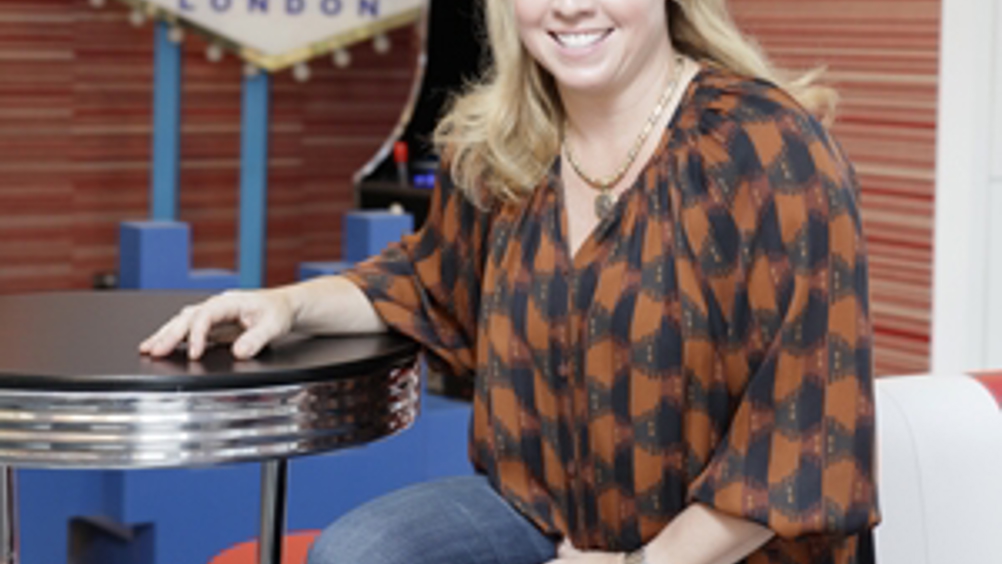 TripAdvisor's Julie Bradley had never run an HR department when she took on the HR director role with her appointment as CFO. But the combined functions leave her well placed to help the acquisitive business recognise the synergies between people and finance.
TripAdvisor is the third person in my relationship. Whether it's finding a B&B for a weekend away, choosing somewhere to eat in a slightly unfamiliar part of town, or even picking a pub for a quick pint, my boyfriend won't go anywhere without first uttering: "Let's see what TripAdvisor says."
I'm confident I'm not alone in this. The site's stats speak for themselves: it has more than 57 million members; more than 80 contributions are added every minute to its bank of 125 million reviews; and its mobile apps are downloaded 28 times a minute. So when Julie Bradley, who heads TripAdvisor's HR function, says the company is "the largest travel website in the world", it's easy to believe her.
In case you've missed it (in which case, where have you been?), TripAdvisor is a travel website almost entirely populated with user-generated content. People visit restaurants, bars and hotels, and then post reviews online. This allows the site to rank venues in order of popularity. The company operates 30 websites internationally and features reviews from around the world. Aside from the main TripAdvisor brand, it operates 21 other travel media brands, including two in China, daodao.com and kuxun.cn. You can find reviews for the remotest places. Bradley's favourite stories involve "people on their honeymoon on a deserted island, having a drink in a hut on the beach and the owner asking them in broken English to write a TripAdvisor review".
Bradley joined TripAdvisor in 2011, as it was in the midst of spinning out from travel company Expedia to become a standalone, publicly listed enterprise. "Being outside Expedia is definitely helping because we have more brand awareness," she says. "Being public gets us more awareness about how large an employer we are."
With 1,900 employees worldwide, TripAdvisor is growing fast. It's hiring close to 30% new employees a year. "I call it the war on talent," she says. "We have some aggressive growth plans, an extremely high bar. We are looking for the very top talent, the best and brightest." That requires specialist tech skills, from web development to the data scientists who work on the site's "fraud and integrity" team, scanning reviews using forensic techniques to sniff out bogus activity. (Incidentally, the managing of illegitimate reviews is something Bradley says she is only ever asked about in the UK - we're obviously a lot more wary and cynical than our transatlantic counterparts.)
Bradley is based at TripAdvisor's HQ in Newton, Massachusetts, seven miles outside Boston. But as Newton isn't quite as attractive as Silicon Valley for top tech talent, the company has had to rethink its people strategy. "At the early stages, we were focused on bringing the talent to our HQ or to London," Bradley says. "We required people to relocate to Newton. But we soon learned people from California don't want to come and enjoy our snowy winters, so we've removed that constraint. Instead, we're trying to focus on where the talent is. We want to get the managers and the people in their networks, and build up a series of offices around the globe. We're tapping into new pools of talent that we weren't exposed to before."
Like many fast-growing technology companies, TripAdvisor pursues an aggressive M&A strategy. In the past few years it has acquired brands including Holiday Lettings, the UK's largest holiday rentals website, and travel Facebook app Where I've Been. Sometimes it buys companies because it wants their technology; sometimes it buys them for the people. Bradley explains: "If we can pick up a group of mobile engineers who have worked really well together for the last few years, that can really accelerate our plans."
She is keen to emphasise the influence HR has in M&A work. "You pay the purchase price for a new company and the assets you're buying are the people," she says. "With most of the acquisitions we make, retaining those folks is really important to make sure the transaction is successful. We have financial, people and operational metrics to measure success. And if we don't meet the people metrics, it's hard to make the operational and financial metrics. HR is the first line of defence to insure the success of an acquisition."
There's another key reason for HR's involvement in M&A. Bradley isn't just in charge of HR, she's also TripAdvisor's CFO (her official title). In fact, before joining TripAdvisor, she had never run an HR department.
"When I interviewed for the job, they asked me how I felt about running HR," she recalls. "And I said - I'm lucky I still got the job - that I'd never met an HR function that was really connected to the business."
Her perspective has changed, however. "I was lucky to inherit an HR team that was already connected to the business and could be strategic - and it's only gotten better," she says. "I now understand the challenges HR faces. And it faces even more if it doesn't have a seat at the strategic table or understand the key drivers for the business and how HR fits in."
Bradley is now perfectly placed to help the whole business see the synergies between people and financials. "Our employees are our biggest asset and our greatest challenge, because we can't get enough of them, quick enough," she says. "Having strategic linkage is really important for us. Our plans for future growth are around the people. What kind of projects do we want to do? What markets do we want to enter? Well, you need the people to be able to do that. We do competitive analysis for everything, including recruitment. We are competing with a group of companies that are going after the same talent."
When TripAdvisor spun out of Expedia, Bradley decided a shake-up to the benefits offering was needed to attract the best talent. "We were lacking an equity programme," she explains. "We are a tech company, and in tech people often want equity because they are buying into the future of a company. Between HR and finance, we came up with a plan and told the board that it was crucial for us to have this to compete with Google, Facebook, Microsoft and the local, well-funded start-ups."
The equity programme launched a year ago and now every employee joining the company gets stock options. "It's not a huge amount, but it's enough so we can say: 'we're all in this together'," says Bradley. "It is a good rallying cry and doesn't create the haves and have-nots." She adds that, with recent stock appreciation, a few more employees have added Yahoo finance as a favourite page.
Offering equity also means employees ask more questions about the company's valuation on Wall Street. "It opens the dialogue," says Bradley. "Did we have a great quarter, or a not-so great quarter?" It also means the HR team need to be financially savvy and well-versed in TripAdvisor's market value. "Recruits want to understand what makes the business tick and what their equity might be worth," Bradley says. "HR needs to be able to tell them about our plans for the future, how we make our revenue and where we make our investments. That's a really healthy conversation, which educates and retains new employees."
Having a stake in the business is evidence of what Bradley calls TripAdvisor's "entrepreneurial DNA". Since leaving Deloitte in the early 2000s to try this "dotcom thing", she's always been drawn to agile, fast-growing companies. When she was approached to join TripAdvisor she had been planning to take some time out, but couldn't resist the lure. "That passion and entrepreneurial DNA was really exciting," she says. "It had a great culture, travel and it made for easy barbecue conversation. When you tell people you work for TripAdvisor, they say: 'Wow, that's a great company. I love it'." TripAdvisor's CEO and founder, Stephen Kaufer, remains very engaged, she says. "All employees feel like they have a good connection to him."
As well as having a financial stake in the business, all employees are users of the website, which is a major plus for innovation. "Our motto is 'speed wins'," says Bradley. "We have a way for our people to submit any problems they find on the site, or if they have a cool idea for something new. There's that path to make an impact on the business on a day-to-day business. We encourage people to do things quickly, to take chances and to test. Failure is ok. Not trying is not ok. Trying and failing is ok."
Could failure bring down the site? No, says Bradley. "We release new code weekly. We're always in a 'test, measure, iterate, test, measure, roll out' cycle. Like a penguin we take lots of small steps but we go really fast. Our approach is always: 'Put it out there'. Our employees are all TripAdvisor users, so we always ask what they think."