2020's best people-focused workplace design: Financial Services Compensation Scheme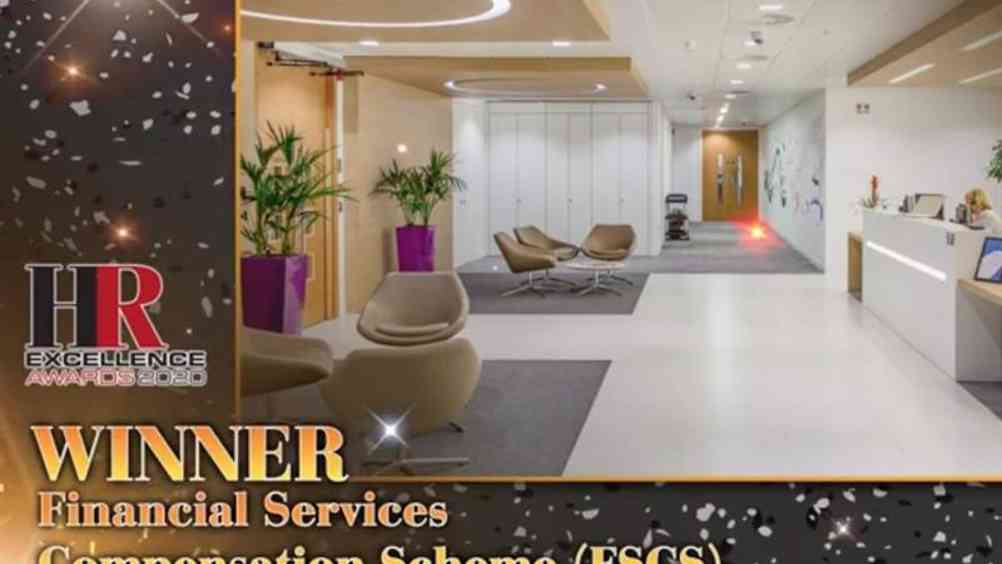 Starting in 2018, the facilities team at the Financial Services Compensation Scheme (FSCS) ran a consultation programme with employees to understand what they needed to work at their best.
The initiative found that 30% of colleagues never leave their desks, so the new workplace design needed to create destinations for collaboration in open-plan spaces.
There was also a high demand for more comfortable and more practical furniture, so there needed to be space for ergonomic furniture such as sit-stand desks.
In order to address these issues, the strategy ensured that several banks of desks were relocated and a dedicated space for hot-desking, informal meetings and team working was created, called The Hub.
FSCS says that this space has encouraged staff to work collaboratively, reducing the reliance on formal meeting rooms. It has also been used for informal internal meetings and staff updates.
In this space, several ergonomic desks were also installed which could be booked via an online system, which allowed staff with existing health or mobility issues to work more comfortably and encouraging others to stand in front of their screens as they work.
A high demand for creative space was also recorded in the initial consultation programme, so the new design had to include a dedicated enclosed space allocated to noisy, creative activity.
The Breakout Area, used as an informal dining area and a space for staff events, was therefore extended, doubling it in size.
A variety of meeting tables were added into this space, including tables that seat up to 10 people, cushioned corner pods and two-seater 'treehouse' spaces for more private conversations.
These enabled employees to easily have ad-hoc or informal meetings, encouraging collaboration and freeing up the formal meeting rooms for confidential discussions and meetings with external guests.
In addition to the structural re-designs, all desktop computers across workspaces were replaced with laptops, to enable staff to work flexibly and remotely.
Not only did this mean that employees could work flexibly from home or the office, but it also meant that employees could take full advantage of the new spaces created for collaboration and silent working in the office.
FSCS understood from employee feedback that traditional working patterns did not suit everyone, and also that individual's needs often vary greatly over the course of a career, therefore it hoped that the range of different spaces that were created in the office would cater for all needs.
The people focus needed to win this award was evident throughout the FSCS application as employees were thoroughly consulted to inform the design process.
Our judges therefore deemed it a meaningful, award-winning strategy that delivered based on necessity rather than a company-driven, aesthetic only approach.
Shortlisted:

HB Reavis
Find the full list of the 2020 HR Excellence awards winners here. You can also watch the event on demand and register your interest in the 2021 event here.